Burbank Domestic Violence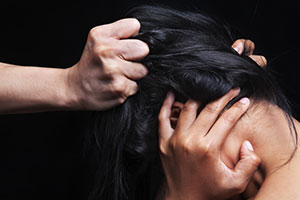 BURBANK DOMESTIC VIOLENCE PENAL CODE 273.5 PC
There are various criminal charges that can stem from domestic disputes. The following penal code sections contain some of the potential charges that prosecutors may file:
273.5(a) PC – Burbank Corporal Injury to Spouse
Penal Code Section 240 PC and 241(a) PC – Burbank Simple Assault
243(e)(1) PC – Burbank Battery
422 PC – Burbank Criminal Threats
591 PC – Burbank Damage to a Telephone or Cable Line
653m(a) PC – Burbank Making an Annoying Phone Call
273.6(a) PC – Burbank Disobeying a Domestic Relations Court Order
136.1(b)(1) PC – Burbank Dissuading a Witness from Reporting a Crime
The laws regarding domestic violence have changed significantly over the years due to significant pressure from various interest groups. As a result, Burbank law enforcement is quick to intervene in any case in which domestic violence is suspected. Police are now required to conduct an arrest any time they are called out to a domestic violence situation. Because of this, even incidents that only involve minor arguments or minimal physical contact can result in an arrest, jail and criminal charges. An experienced Burbank domestic violence lawyer can make a big difference in how your case is handled.
Although interest groups have convinced legislators and politicians that all domestic violence incidents ultimately culminate in murder, in reality they are more complex. When these incidents occur, they may be completely isolated incidents aggravated by factors like alcohol and hot tempers. Many situations that may have resolved on their own suddenly are subject to police intervention. With tempers still running high, upset individuals can exaggerate or lie to the police in order to see their partner get in trouble. However, they will often regret doing this once tempers have settled down. It is often the case that the responding officers will exaggerate what was told to them or what they observe. This is why it is important to have a skilled Burbank domestic violence attorney on your side to defend you against false accusations.
The majority of the charges listed above stem from incidents that are just simple disagreements or even mutual arguments but unfortunately the way the law is written one person will automatically be arrested. However, it is typically the case then when law enforcement is called and responds to the scene, one of the parties will be arrested, booked into jail and charged criminally. After tempers have calmed, the alleged "victim" often regrets what they may have said to police. In many cases the person that called the police is making up the entire story just to get the other person in trouble or to scare them. But that does not change the fact that one person will be going to jail. Unfortunately, after criminal charges have been filed by the police, the "victim" cannot automatically have the charges dropped and prosecutors often go forward in domestic violence cases even where the victim does not want to participate. It is important to have early intervention on these cases by a top rated Burbank domestic violence lawyer. In many cases he can prevent charges from being filed by the prosecutor and clear the suspects criminal record. Cases that are filed by the prosecutor for people who are not United States citizens can result in the person being removed from the country.
Many of the crimes listed above are considered "wobblers," meaning that they can be charged as either felonies or misdemeanors. When making a filing decision, prosecutors look to factors like the extent of injury and criminal history of the defendant. In cases where injuries are extreme, a conviction can qualify as a strike under California's Three Strikes law and this conviction can be used to enhance penalties for future offenses. If you find youself in this situation, contact our Burbank domestic violence attorney immediately for a consultation.
If charged as felonies, domestic violence offenses may include significant time in custody, restitution, fines, and mandatory counseling. In certain instances, the Court will issue a restraining order preventing all contact with the victim, including third party contact, email and text messages.
If you or a loved one have been arrested or is being investigated for a domestic violence offense in Burbank, it is crucial that you contact a Burbank domestic violence attorney as soon as possible. Burbank domestic violence attorney Michael Kraut has significant experience in representing clients charged with domestic violence offenses in Burbank. As soon as Mr. Kraut is retained, he can work at intervening before charges have been filed to present a case to law enforcement before the case is even submitted to the prosecutor.
In many situations, our Burbank domestic violence lawyer Mr. Kraut has been able to intervene before a filing decision has been made and criminal charges have been reduced or dropped completely. Mr. Kraut is a former Deputy District Attorney with over 14 years of prosecutorial experience and is highly regarded by prosecutors and police alike as a fierce defender of his clients' rights.
For more information and to schedule your free consultation, contact Burbank domestic violence attorney Michael Kraut at the Kraut Law Group located at 2600 West Olive Avenue, 5th Floor, Burbank, CA 91505. Mr. Kraut can be reached 24/7 at 888-334-6344 or 818-563-9810.