Los Angeles Sentencing Enhancements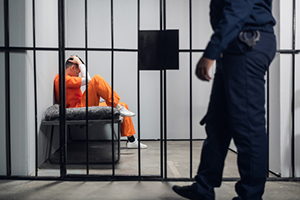 The California Penal Code sets forth the available sentencing ranges for all violations of the law. However, over the years the California Legislature has added numerous sentencing enhancements intended to increase the penalties and sentences in cases where there are aggravating factors. The following are some of the more common sentencing enhancements filed in the Los Angeles area.
Prior Crimes Enhancement
One of the most common enhancements is the prior crime enhancement, meaning that prior convictions can be used to increase the penalties on subsequent criminal offenses. People often think about California's Three Strikes Law when considering how prior criminal convictions can increase the penalties on new offenses. However, there are many other examples of this, such as DUI where having multiple DUI convictions will lead to mandatory jail time and other penalties. In fact, a defendant's fourth DUI offense within a ten-year period will elevate the crime to a felony and he or she can be sentenced to prison if convicted.
Under California's Three Strikes law, a strike prior can double the sentence on a new felony conviction. The defendant can also have an additional five years added to his or her sentence if the new felony is considered "serious" under the law. If a defendant has two or more strikes, a third felony conviction can result in a sentence of 25 years to life in state prison.
Courts can "strike a strike" and the defense will often file a Romero motion if the defendant has a strike that is old or unrelated to the conduct in the current case.
Gang Enhancement
Under Penal Code § 186.22, additional prison time can be added to any underlying sentence for a crime that is determined to be committed for the benefit of a gang. For felonies that are not considered "serious" or "violent," the gang enhancement is two, three or four years. For serious felonies, the gang enhancement can add an additional five years in prison. And for violent felonies, the gang enhancement can add ten years to the defendant's underlying sentence.
Felony Gun Enhancement
Due to the prevalence of gun violence in the Los Angeles area, gun enhancement laws are notoriously harsh. Under California Penal Code § 12022.53, the Legislature has created what is commonly know as a "10-20-life" enhancement. This means that a defendant who uses a firearm when committing a violent felony can be sentenced to an additional ten, twenty or even life sentence. This is often applied in cases such as robbery pursuant to Penal Code § 211, kidnapping in violation of Penal Code § 207 and murder under Penal Code § 187. For this enhancement to apply, the defendant must have personally used the firearm. If the defendant was simply armed but did not use a firearm, he or she could face an additional year in prison.
Great Bodily Injury
Under Penal Code § 12022.7, a felony offense that results in a "great bodily injury" or "GBI" can add an additional three to six years in prison. The injury involved can be broken bones, concussions, loss of consciousness and even lacerations that required stitches or other medical treatment.
If you or a loved one have been charged with a felony offense involving sentencing enhancements, it is crucial that you meet with a skilled criminal defense attorney immediately. As a former Deputy District Attorney with over 14 years of prosecutorial experience, Michael Kraut understands how to effectively fight sentencing enhancements on behalf of his clients.
For more information about sentencing enhancements, and to schedule your free consultation, contact Michael Kraut at the Kraut Law Group located at 6255 Sunset Boulevard, Suite 1520, Los Angeles, CA 90028. Mr. Kraut can be reached 24/7 at (888) 334-6344 or (323) 464-6453.