Analyzing the Implications of New York State Rifle and Pistol Association v. Bruen on California Gun Laws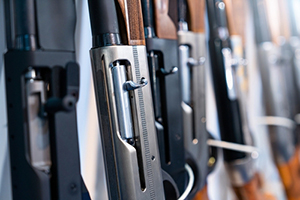 The United States Supreme Court's recent decision in New York State Rifle and Pistol Association v. Bruen (2022) 142 S.Ct. 2111 has sparked significant debate regarding the extent of Second Amendment rights and the constitutionality of gun laws across the United States. While the case primarily addressed New York's concealed carry licensing scheme, its implications may extend to California and potentially impact weapon possession, weapon use, and punishment in the future.
Background of New York State Rifle and Pistol Association v. Bruen
New York State Rifle and Pistol Association v. Bruen centered on the constitutionality of New York's concealed carry licensing requirements. The Court held that the Second Amendment protects the right to carry firearms for self-defense purposes outside the home.
Potential Impact on California Gun Laws
As a state known for its robust and comprehensive gun control measures, California may experience the ripple effects of the Supreme Court's ruling. The decision may prompt challenges to various provisions of California's gun laws, potentially leading to changes in weapon possession regulations and associated punishments.
For example, this may greatly impact California's concealed carry laws and licensing system. Penal Code section 25400 makes it illegal to carry a concealed firearm on one's person or in a vehicle without a valid concealed carry license or an exemption. The California concealed carry permitting system, which is similar to New York's, requires an applicant to demonstrate "good cause" or "good moral character" to obtain a permit. The Court's decision may embolden challenges to California's "good cause" requirement, and may expand eligibility for concealed carry permits, thereby preventing future violations of section 25400.
Additionally, the implications of this decision on California's open carry laws could be widespread. Penal Code Section 25850 prohibits the open display of a loaded firearm in public spaces without lawful authority. The recognition by the Supreme Court of the right to carry firearms for self-defense outside the home could potentially spur legal challenges against California's restrictions on open carry laws, which could in turn prevent future violations of section 25850.
Additionally, the severity of punishments for non-compliance with California's gun laws could be extremely affected by the Supreme Court's decision. If certain provisions are found to infringe upon Second Amendment rights, penalties for violations may come under closer scrutiny, potentially resulting in revised punishments that align better with constitutional standards.
Ultimately, the Supreme Court's decision has the potential to impact California's gun laws, shaping the landscape of firearm possession and related punishments. While the full extent of the ruling's influence remains uncertain, individuals should closely monitor the impact that this ruling may have on the California Legislature.
A smart criminal defense attorney may use this recent ruling to defend a client against weapons violations, arguing that the California Penal Code sections are now unconstitutional. If you are charged with a weapons offense, it is crucial that you discuss your case with an aggressive criminal defense attorney as soon as possible. As a former Deputy District Attorney with over 14 years of prosecutorial experience, Los Angeles criminal defense attorney Michael Kraut has defended many clients who have been charged with weapons violations or various firearm enhancement allegations.
For more information about the nuances of firearm laws and the potential impact of this recent Supreme Court decision, and to schedule your free consultation, contact Michael Kraut at the Kraut Law Group located at 6255 Sunset Boulevard, Suite 1520, Los Angeles, CA 90028. Mr. Kraut can be reached 24/7 at 888-334-6344 or 323-464-6453.