Aiding and Abetting
California Penal Code Section 31 PC: Aiding and Abetting Laws
1. Definition and Elements of the Crime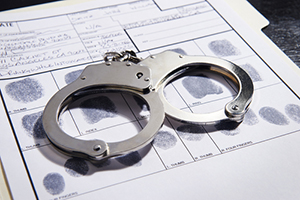 In California, a criminal defendant can be guilty of a crime under two separate theories. One theory under which a defendant may be found guilty is if he or she directly committed the crime alleged. Under this theory the person who directly committed the crime is called the principal perpetrator. Another way that someone may be held responsible for criminal conduct is as an aider and abettor. Under this theory anyone who aided, abetted, encouraged, or assisted in the crime can be held just as responsible as the principal perpetrator.
To prove that a defendant is guilty of a crime based on aiding and abetting that crime, a prosecutor must be able to establish the following elements:
The principal perpetrator committed the crime;
The defendant knew that the principal perpetrator intended to commit the crime;
Before or during the commission of the crime, the defendant intended to aid and abet the perpetrator in committing the crime; AND
The defendant's words or conduct did in fact aid and abet the perpetrator's commission of the crime.
A defendant aids and abets in a crime when he or she has knowledge of the principal perpetrator's unlawful purpose and he or she specifically intends to, and does in fact, aid, facilitate, promote encourage, or instigate the perpetrator's commission of that crime.
2. Examples
Alex and Bobby plan to rob a liquor store. As part of the plan Alex agrees to be the one who will enter the liquor store with a gun and demand money. Bobby agrees that he will stay outside as a lookout and notify Alex if he sees law enforcement or prevent anyone from entering the store. Alex enters the store and takes money from the clerk at gunpoint and the two flee. Alex and Bobby can both be charged with robbery, Alex as a principal perpetrator and Bobby under the aiding and abetting theory.
In a different example, Alex and Bobby are driving in Bobby's car. Upon seeing a liquor store Alex tells Bobby to pull the car over and to keep the car running because he is just going to get off and get something real quick. Alex then exists Bobby's car goes into the liquor store and takes money from the clerk at gunpoint. When Alex returns to the car, Bobby drives off with no knowledge that Alex just robbed the liquor store. In this example it is unlikely that the prosecution can prove Bobby is guilty of robbery under an aiding and abetting theory because Bobby did not know that Alex had intended to commit the robbery.
3. Related Offenses
Other similar or related offenses include:
Accessory After the Fact – California Penal Code Section 32
4. Defenses to Aiding and Abetting
Withdrawal
A person is not guilty of aiding and abetting in a crime if they withdraw before the crime is committed. In order to properly withdraw a person must (1) notify all those involved in the crime that he or she is not participating in the crime; AND (2) they must do everything in their power to prevent the crime from being committed.
Lack of Knowledge
As in the example above a person's mere presence alone, without any knowledge of the crime should not lead to a conviction for a crime under an aiding and abetting theory.
5. Penalties
A person who is convicted under an aiding and abetting theory faces the same penalties as the principal perpetrator. In a robbery case, like the example above, the aider and abettor will typically face anywhere from three to nine years in state prison, plus an additional 10 years for the gun enhancement.
6. Criminal Defense for Aiders and Abettors
Being accused of aiding and abetting can lead to charges of very serious criminal offenses that can cause lifelong consequences for those convicted. As a result, if you or someone you know have been accused of aiding and abetting, it is critical that you meet with an experienced Los Angeles criminal defense attorney right away. Los Angeles Criminal Defense Attorney Michael Kraut is a former Deputy District Attorney with over 14 years of prosecutorial experience who has handled serious offenses of this nature as both a prosecutor and a defense attorney. In certain circumstances, Mr. Kraut is able to intervene before charges have been filed in order to present a defense to the detective or filing prosecutor and avoid criminal filing altogether.
For more information about aiding and abetting, and to schedule your free consultation, contact Los Angeles Criminal Defense Attorney Michael Kraut at the Kraut Law Group located at 6255 Sunset Boulevard, Suite 1520, Los Angeles, CA 90028. Mr. Kraut can be reached 24/7 at 888-334-6344 or 323-464-6453.