California Penal Code Section 187 PC: Murder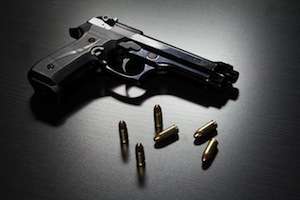 1. Definition and Elements of the Crime
Murder is considered by many to be the most serious criminal offense that one can commit. While there are a variety of crimes that fit under the broad category of Homicide, Murder under California Penal Code Section 187 PC specifically deals with the intentional killing of another.
To prove Murder, the following elements must be present:
The defendant committed an act that caused the death of another person (or fetus)
The defendant acted with "malice"
The defendant killed without a lawful excuse or justification.
Malice can either be express or implied. A person acts with express malice when he or she unlawfully intends to kill. A person acts with implied malice if:
The defendant committed an act
The natural consequences of this act were dangerous to human life
At the time the defendant acted, he or she knew the act was dangerous to human life
The defendant consciously disregarded the threat to human life and acted anyways
Murder that is premeditated and intentional is usually charged as First Degree Murder. If the murder was intentional, but not deliberate or premeditated, the defendant can be charged with Second Degree Murder.
Defendants who are involved in fatal DUI accidents who were previously informed about the risks of impaired driving can be charged with DUI Murder, also known as Watson Murder.
Additionally, when the commission of certain felony offenses results in the death of another, the person committing the felony can be charged with murder under the Felony Murder rule.
2. Examples
A man plans to commit a Commercial Burglary at a store during the night. He believes the store to be empty at night, but brings a gun just in case. When he enters the building, he is immediately attacked by the store's owner, who was still present in the building. The man shoots and kills the store owner. This man could be prosecuted for Murder under California Penal Code Section 187 PC because the death occurred during the commission of a felony.
A man decides to drive home from a bar, despite the fact that he feels drunk. He has a prior DUI conviction, and at sentencing for this case he was read an advisement that drinking and driving was inherently dangerous to human life. On the way home he rear-ends a car driven by a pregnant woman and causes this woman to miscarry. This man could now be charged with DUI Murder.
3. Related Offenses
Other similar or related offenses include:
4. Defenses to Murder
A defendant is allowed to use deadly force to protect himself or another person if they reasonably believe that they are in imminent danger of being murdered, suffering great bodily harm, or being the victim of a serious violent crime. In these instances, there would be a valid Self Defense claim.
If someone kills another because of a serious mental defect, there may be an Insanity defense.
If the killing was unintentional, there may also be an Accident Defense. In these cases, a lesser homicide charge such as Manslaughter may apply.
5. Penalties
A First Degree Murder conviction under Penal Code Section 187 PC carries a sentence ranging from 25 years to life.
If there are special circumstances present, including but not limited to multiple victims, murdering someone for financial gain, or murdering someone in a drive-by shooting, the death penalty may be applied.
A conviction for Second Degree Murder can send a defendant to prison for 15 years to life. Additionally there would be extensive court fines and restitution to the victim's family.
6. Criminal Defense for Murder Cases
If you or someone you know are facing Murder charges, it is critical that you speak with an experienced Los Angeles Criminal Defense Attorney right away. Los Angeles Criminal Defense Attorney Michael Kraut is a former Deputy District Attorney with over 14 years of prosecutorial experience. Mr. Kraut has handled Murder charges from both sides of the aisle and is highly skilled at representing clients charged with this offense. Mr. Kraut is highly respected throughout the court system as a tough and knowledgeable litigator who fights hard for his clients.
For more information about Murder charges, and to schedule your free consultation, contact Los Angeles Criminal Defense Attorney Michael Kraut at the Kraut Law Group located at 6255 Sunset Boulevard, Suite 1520, Los Angeles, CA 90028. Mr. Kraut can be reached 24/7 at 888-334-6344 or 323-464-6453.