Conspiracy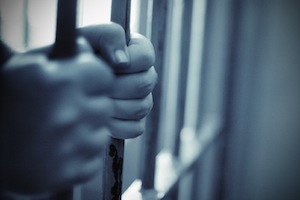 California Penal Code § 182 – Conspiracy
Although it is more common to see conspiracy and racketeering charges filed on the federal level, California prosecutors use a conspiracy statute under Penal Code Section 182 to convict multiple people for involvement in a crime. Under this statute, a conspiracy occurs if an individual (1) agrees with one or more other people to commit an illegal act and (2) one of the members of the group commits an overt act in furtherance of the illegal act.
Conspiracy statutes were initially adopted by states and the U.S. government to allow prosecutors to successfully go after large-scale criminal empires, like organized crime other illegal criminal enterprises. Leaders of these enterprises who typically rely on underlings to commit illegal acts and profit therefrom could be held criminally liable under conspiracy laws. Now, criminal prosecutors use these statutes to convict gang members or those involved in drug or theft crimes.
For one to be guilty of conspiracy, only one member of the group must commit the overt act. This act does not have to be a crime in and of itself. For example, if a group of people conspired to burn a commercial property to commit insurance fraud, the purchase of the gasoline, itself a legal activity, would be considered the "overt act" that would ensnare all involved in the conspiracy. By requiring an overt act, the legislature and courts ensure that people cannot be roped into a conspiracy by mere idle talk or exaggerated plotting.
There are various legal defenses that may apply to an individual accused of conspiracy. Not having a valid agreement, not being able to show an "overt act," and effectively and clearly withdrawing from the conspiracy are all factors that would overcome a conspiracy charge. Furthermore if someone operated under mistake of law (i.e. they reasonably believe that they were agreeing to commit a lawful act) or if they are falsely accused of being a part of the conspiracy, a valid defense can be raised.
People can be convicted of conspiracy to commit an illegal act, committing the illegal act itself, or both. Conspiracy is either a felony or a "wobbler," an offense which can be charged as either a felony or a misdemeanor at the discretion of the prosecutor. The penalty is typically the same as what the penalty would be for the underlying crime.
If you are charged with or even being investigated for conspiracy under Penal Code § 182 it is imperative that you have skilled Los Angeles defense lawyer working on your case as soon as possible. Michael Kraut is an experienced Los Angeles conspiracy defense attorney with over 14 years experience as a deputy district attorney. He knows the law and the various defenses that are available to those charged with this crime. In many instances, Mr. Kraut can intercede prior to charges being filed to work with the prosecutor to avoid charges altogether. If you have been charged with conspiracy under California Penal Code § 182, contact a Los Angeles criminal defense attorney Michael Kraut at the Kraut Law Group at (323) 464-6453 or (888) 334-6344.