California Penal Code Section 186.22 PC: Gang Enhancements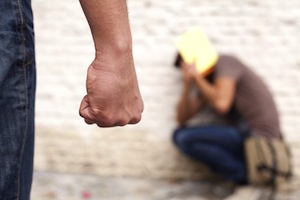 1. Definition and Elements of the Crimes
California Penal Code Section 186.22 PC was adopted as part of California's Street Terrorism Enforcement and Prevention Act ("STEP") which is intended to impose harsher punishments to crimes related to gangs and gang activity.
Participation in a Gang is illegal under California Penal Code Section 186.22(a) PC. To prove this offense, a prosecutor must establish the following elements:
The defendant actively participated in a criminal street gang
When the defendant participated in this gang, he or she knew that members of the gang engage in a pattern of criminal gang activity
The defendant willfully assisted, furthered, or promoted felony criminal conduct by members of the gang by either

Directly committing a felony OR
Aiding and Abetting in a felony
Under the Gang Sentencing Enhancement in California Penal Code Section 186.22(b) PC, those convicted of a criminal offense can face a significantly greater sentence when the following elements can be proved:
The defendant committed the crime for the benefit of a criminal street gang.
The defendant intended to assist, further or promote criminal conduct by gang members.
A criminal street gang is defined as any ongoing group of three or more people that has a common name or identifying sign or symbol, is involved in committing crimes as one of its primary activities and whose members have engaged in a pattern of criminal gang activity.
2. Examples
A man joins a well-known biker gang that is involved in drug dealing and other criminal activities. He is ordered to beat up a biker from a rival gang who is suspected of selling drugs in the wrong place. Using a baseball bat, the man severely beats the rival. In addition to any sentence he would receive for Assault with a Deadly Weapon pursuant to California Penal Code Section 245(a)(1) PC, he could also face additional years in prison for the Gang Enhancement because the offense is considered a "serious" felony. If the victim suffered great bodily injury, 10 years could be added to his prison term, as this would be considered a "violent" felony.
3. Related Offenses
The offense and sentencing enhancements for Crimes Benefitting a Gang are similar to Conspiracy charges under California Penal Code Section 182 PC in that defendants can be held accountable for the greater crimes committed by others in a group.
4. Defenses to Gang Enhancement Allegations
This is an area in which people may be Falsely Accused, either by police or other defendants, of being part of a criminal gang. In many cases, this may be falsely alleged despite the fact that the defendant has limited connections to the gang in question. In these instances, it would be important to fight the Gang Enhancement allegation to avoid extensive prison sentences.
5. Penalties
Participating in a Gang under California Penal Code Section 186.22(a) PC is a "wobbler" offense that can be prosecuted as either a felony or a misdemeanor. If charged as a misdemeanor, the maximum punishment is a year in jail and if charged as a felony, the maximum punishment is three years in prison.
The Gang Enhancement can turn any underlying misdemeanor offense into a felony that could be punishable by up to three years in prison.
If the underlying offense is a felony, the punishment can be enhanced by anywhere from two additional years in prison to life, depending on the severity and circumstances of the underlying felony charge.
6. Criminal Defense for Gang Enhancement Allegations
If you or someone you know are dealing with a criminal case and the additional Gang Enhancement allegations, it is important that you speak with a knowledgeable and experienced Los Angeles Criminal Defense Attorney immediately. Los Angeles Criminal Defense Attorney Michael Kraut is a former Deputy District Attorney with over 14 years of prosecutorial experience who formerly served in the elite Hardcore Gang Unit of the Los Angeles County District Attorney's Office. Mr. Kraut is highly respected by prosecutors and law enforcement alike for his extensive legal knowledge and for his ability to handle difficult legal issues.
For more information about Gang Enhancements, and to schedule your free consultation, contact Los Angeles Criminal Defense Attorney Michael Kraut at the Kraut Law Group located at 6255 Sunset Boulevard, Suite 1520, Los Angeles, CA 90028. Mr. Kraut can be reached 24/7 at 888-334-6344 or 323-464-6453.