DUI on Prescription Drugs
California DUI on Prescription Drugs
When people think about California DUI Drug charges, they usually tend to identify illegal substances, such as methamphetamine, cocaine or LSD. However, an increasing number of Los Angeles DUI Drug prosecutions involve legitimate prescription drugs legally possessed and taken by patients. Under California Vehicle Code Section 23152(f), it is a criminal offense to operate a motor vehicle under the influence of alcohol or drugs. The statute does not differentiate between legally prescribed medicines and illegal street drugs, as long, as they have the end effect of impairing the driver. As a result, doctor-prescribed medicines such as painkillers, amphetamines, sleep-aids, and marijuana are fair game for California prosecutors.
Because police officers do not have a mobile device that can easily measure the presence of drugs in a driver's system, as they do with alcohol, California law enforcement agencies rely on Drug Recognition Expert ("DRE") officers to conduct field tests in order to determine whether a driver is under the influence of drugs. These officers have received additional training specifically in recognizing drug impairment in suspect drivers.
There are a number of defenses that can be explored by individuals facing Los Angeles DUI Drug charges pursuant to California Vehicle Code Section 21352(a) if they were under the influence of prescription drugs. If someone is taking prescription drugs, the substance may appear in a blood or urine screening even though the effects of the drug have completely worn off. This is especially true with medical marijuana, which can remain in the body for weeks. The prosecutor must be able to prove that the defendant was driving "under the influence" of the prescription drug. Thus, if the driving conduct is minor or not indicative of impaired driving (such not using a turn signal), the prosecutor may have difficulty in proving his or her case.
Additionally, some prescription medications such as Ambien and other prescription sleep aids have been known to result in incidents of sleepwalking and even "sleep driving." Thus, someone under the influence of Ambien may have gotten into their car and driven it without realizing what they were doing. In such cases, prosecutors may be willing to consider particularized facts and circumstances and reduce or dismiss charges.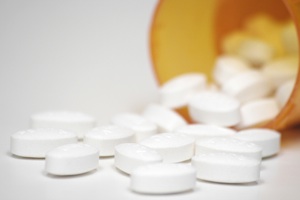 Because of the wide variety of defenses available to people accused of driving while under the influence of prescription in violation of California Vehicle Code Section 23152(f), it is imperative that you have an effective and knowledgeable attorney representing you. Michael Kraut is a former deputy district attorney who will is skilled at mounting effective defenses to California DUI Drug cases. His hard work on behalf of his clients has led to cases being thrown out or charges being significantly reduced.
For more information about California DUI Prescription Drug defenses, and to schedule your free consultation, contact Michael Kraut at the Kraut Law Group. Mr. Kraut can be reached 24/7 at 888-334-6344 or 323-464-6453.