Drug Possession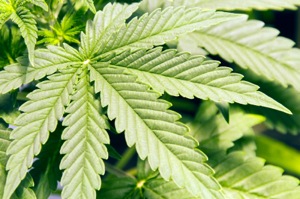 Los Angeles Marijuana Crimes Defense Lawyer
Both the Federal government and the State of California mandate that almost all possession and cultivation of marijuana is illegal. The Los Angeles and San Bernardino law firm of Michael Kraut handles marijuana cases and protects you from over zealous police and prosecutors.
The following are various California code sections that address criminal conduct concerning marijuana, as well as the paraphernalia used to consume it.
Marijuana Possession for Personal Use
A person who posses only one ounce or less (28.5 grams) of marijuana is a minor offense. Under the law it is considered a misdemeanor. The punishment is a fine of $100, and the court may not impose any imprisonment for this offense.
If a person posses more then one ounce of marijuana then they could be punished more severely then just simple possession. The maximum punishment is up to 6 months of jail and a fine of five hundred dollars, or both. California Health & Safety Code Sec. 11357.
A person can prevent themselves form being convicted of this crime by participating in Proposition 36 or a diversion program. Possession offenders can also avoid conviction by making a guilty plea that is not entered into the record under Penal Code 1000. If all of the terms and conditions of this section are completed successfully by the individual, then the court will dismiss the charges. The offense will not be on the criminal record of the person charged. Possession offenses are expunged from the record after two years under Health and Safety Code Section 11361.5 and Health and Safety Code Section 11361.7.
Possession of one ounce or less in a vehicle while driving may also be charged under Vehicle Code 23222, which is treated identically to HSC 11357 B. Many courts allow first time offenders to not even enter a plea on these counts, so as to not harm the person from employment and student loans. The court will often allow the person to complete an informal diversion program consisting of 15 NA or AA classes and a trip to the morgue. Upon successful completion of the program, the court merely dismisses the case. This happens even if the prosecution objects to the dismissal. No plea of guilty is ever on the record in these instances.
A person who grows marijuana for personal use may be able to participate in a drug diversion program pursuant to Penal Code 1000. But the person must not have the intent to sell the cultivated marijuana. Proposition 215 allows people to grow marijuana for their own medical reasons.
Possession of Marijuana Paraphernalia
It is illegal to posses, even if there is no marijuana in the item. The penalty is a misdemeanor and is contained in Health and Safety Code Section 11364.
Marijuana Possession for Sale is a Felony
Possession of marijuana with when the person intends to sell the drug is a felony. It does not matter the amount that is sold. All sales is considered a felony Health and Safety Code 11359. If law enforcement does not see a sale, but the amount of marijuana or the manner in which it is packaged or if there is a large amount of cash, or a scale, or baggies used for packaging the marijuana are found with the marijuana, then the prosecution may charge felony possession for sale. The prosecution also will use the fact that a cell phone, pagers, or large amounts of cash were also found with the marijuana to decide whether to file felony charges.
Sales of Marijuana is a Felony
It is illegal to sell, transport or distribute marijuana in California. The government has made this crime a felony, and it is punishable by up to four years in state prison. The legislature has made the penalties significantly less if the person is transporting or giving away less then an ounce of marijuana. In this case, the crime is a misdemeanor and is punishable by a fine of $100. Health and Safety Code Sec. 11360. The mere sale of a small amount of marijuana is still a felony and can result in severe penalties.
Medical Marijuana
Under Proposition 215, people who are under the care of a doctor and posses a have a prescription for marijuana may posses and cultivate marijuana for their personal consumption. Health and Safety Code 11362.5 codifies Proposition 215. This code states the number of plants that can be grown pursuant to this section. This marijuana may not be sold or given to another person who does not have his or her own written prescription. Medical marijuana may be approved for many health conditions.
Marijuana crimes that are often charged in California are the following:
The Attorney General for the state of California recently came out with new guidelines to assist caregivers in knowing what they can and cannot do in terms of this section of the code.
It is also unlawful for someone to drive under the influence of marijuana (also know commonly as DUI, even if the driver has a medical marijuana justification for the possession of marijuana. Vehicle Code 23152(a). "Under the influence" is not specifically defined in the statute, but is interpreted to imply some degree of impairment. Therefore, the prosecution does not have to show that a person had a specific amount of marijuana in his or her system, just that they were driving under the influence of marijuana. The arresting officer may choose to administer field sobriety tests (FSTs), or the officer may attempt to have the individual provide a sample for chemical analysis. This could be blood or urine. Pursuant to Vehicle Code Section 23612, a person is required to comply with the request. Marijuana stays in the system significantly longer than alcohol or other drugs.
If you have been charged with a marijuana offense in Los Angeles, Riverside, San Bernardino, or Orange County, it is important that you seek the services of a criminal defense attorney with extensive experience with drug cases. If you have been arrested for a drug crime in the Los Angeles or Southern California area, call Michael Kraut. Mr. Kraut understands the serious nature of this offense, how best to defend you, and how to resolve your case without you going to jail. Mr. Kraut has extensive knowledge of the law and the legal system. He has developed excellent relationships with law enforcement and law officials throughout the Los Angeles and Southern California.
For more information about the various ways to handle a marijuana case, and to schedule your free consultation, contact Michael Kraut at the Kraut Criminal & DUI Lawyers. Mr. Kraut can be reached 24/7 at 888-334-6344 or 323-464-6453.