Pasadena DUI With Alcohol - Vehicle Code 23152(a) and 23152(b)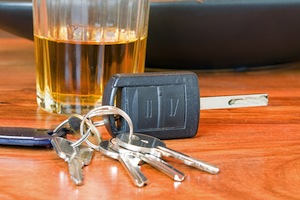 For those accused of Driving Under the Influence of Alcohol in Pasadena, prosecutors typically file charges under California Vehicle Code Section 23142(a) VC and California Vehicle Code Section 23152(b) VC. These charges are among the most common in Pasadena and are filed frequently by both the Pasadena City Attorney and the Los Angeles County District Attorney operating out of the Pasadena Courthouse at 300 East Walnut Street, Pasadena, CA 91101. People accused of DUI Refusal or Driving Under the Influence of Drugs in Pasadena are treated differently under the law and should consult the individual articles regarding those subjects for more information.
California Vehicle Code Section 23152(a) VC makes it a crime to Drive while Under the Influence of Alcohol, while the companion charge of California Vehicle Code Section 23152(b) VC makes it illegal to drive with a blood alcohol content of 0.08 percent or above. In a typical Pasadena DUI with Alcohol case, charges are filed under both sections of the Vehicle Code. However, there may be instances where only one of the DUI with Alcohol charges are filed, such as when a person has refused testing, or else has a blood alcohol level less than 0.08 but drives in manner consistent with being under the influence.
Convictions for Driving Under the Influence of Alcohol are taken very seriously in Pasadena. Someone convicted of this offense can face jail sentences, expensive court fines, community service and/or community labor requirements, loss of driving privileges, points added to one's DMV record, increased insurance costs and potential loss of professional licenses. DUI convictions can be affect employment and housing prospects.
The Pasadena DUI Process typically begins when someone is stopped by the Pasadena Police Department, the California Highway Patrol, the Los Angeles County Sheriff's Department, the Arcadia Police Department or one of the other law enforcement agencies operating in the Pasadena region. The officer must have a reason to stop the vehicle and cannot simply stop and detain any person he or she suspects is driving under the influence of alcohol. Typically the reason for the stop is a violation of a California traffic law, such as speeding, unsafe lane changes or running a stop sign.
Once stopped, the law enforcement officer will need to determine if the driver is under the influence of alcohol. Officers rely on physical observations, standard field sobriety tests, and preliminary blood alcohol readings obtained with a Preliminary Alcohol Screening (PAS) device. If the officer concludes that the driver is under the influence of alcohol, he or she will arrest that driver and bring the driver to the local police station or hospital for more comprehensive chemical testing on the driver's breath, blood or urine.
There are several defenses that may be raised to counter allegations of Driving Under the Influence of Alcohol in Pasadena. Because of how alcohol enters and is absorbed by the human body, there may be a legitimate argument that a driver was not intoxicated when they were driving but later tested over the limit due to a rising blood alcohol. Additionally, certain medical conditions may affect how alcohol is absorbed into the body or how it would present itself during chemical testing. If there was insufficient probable cause to stop or detain the driver, an effective Pasadena DUI attorney may be able to have all evidence suppressed at a Suppression Hearing pursuant to California Penal Code Section 1538.5 PC.
If you have been arrested for or charged with a Pasadena DUI with Alcohol offense, it is critical that you speak with a Pasadena Driving Under the Influence attorney right away. Pasadena DUI Attorney Michael Kraut understands the serious consequences associated with charges of this nature and has the experience and knowledge necessary to best represent his clients. As a former Deputy District Attorney with over 14 years of prosecutorial experience, including a rotation as a Senior Trial Prosecutor at the Pasadena Courthouse, Mr. Kraut is highly respected as a fierce defender of his clients' rights.
For more information about Pasadena DUI with Alcohol, and to schedule your free consultation, contact Pasadena DUI Attorney Michael Kraut at the Kraut Law Group located at 790 East Colorado Boulevard, 9th Floor, Pasadena, CA 91101. Mr. Kraut can be reached 24/7 at 888-334-6344 or 626-345-1899.