Pasadena DUI Attorneys
Pasadena DUI Defense Attorney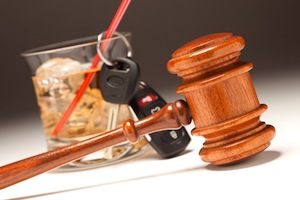 Law enforcement officers in Pasadena are on high alert for drivers suspected of committing DUI offenses, especially on nights, weekends and holidays. As a result, DUI is one of the most frequently charged crimes in the Pasadena area. If you have been arrested for a DUI offense in Pasadena, it is critical that you discuss your case with a DUI attorney formerly served as a Deputy District Attorney based out of the Pasadena Courthouse, located at 300 East Walnut Avenue, Pasadena, CA 91101.
DUI Arrests in Pasadena
The Pasadena DUI Process begins when a driver is pulled over and investigated for a DUI offense by an officer from the Pasadena Police Department, Arcadia Police Department, California Highway Patrol, Los Angeles County Sheriff's Department or one of the other law enforcement agencies operating within the Pasadena area. In some cases, the driver may have been stopped as part of a Pasadena DUI checkpoint operation, which are frequently conducted.
The officer will speak with the driver and will be looking for specific physical symptoms of intoxication associated with impaired driving, including slurred speech, the odor of alcohol and bloodshot or watery eyes. The officer may perform field sobriety tests to determine whether there is probable cause to arrest the driver for DUI. The officer will often ask the driver to provide a breath sample on the preliminary alcohol sensor ("PAS") device. This breath test on the portable device is voluntary except for drivers who are under the age of 21 and those who are on probation for a previous DUI offense.
If the officer has probable cause to believe that the driver is under the influence of drugs or alcohol, he or she will be arrested and will be taken to the police station. If the driver is suspected of being under the influence of alcohol, he or she will be asked to give either a breath or blood sample. If DUI drugs is suspected, the blood test would be the only option. Refusing to comply with the testing requirement can lead to DUI charges with a refusal allegation and a yearlong driver's license suspension with no availability for a restricted license.
The Court Process – Pasadena DUIs
The driver will be provided a citation with an arraignment date for his or her court appearance at the Pasadena Courthouse. For misdemeanor offenses, the case may be prosecuted by either the Pasadena City Attorney's Office or a prosecutor from the Pasadena Branch of the Los Angeles County District Attorney's Office, depending on where the offense occurred. For felony DUI offenses, the District Attorney would always be the prosecuting agency.
Those who are convicted of DUI will have to attend a DUI alcohol education program and would be subject to various DUI penalties, including penalty enhancements if applicable. In some cases, the prosecution may consider a reduced DUI charge that would allow the defendant to avoid having a DUI on his or her criminal record.
Pasadena Driver's License Suspension
A driver's administrative hearing for a license suspension on a Pasadena DUI would be heard by a DMV hearing officer from the Commerce Driver's Safety Office. Pasadena is part of Los Angeles County and drivers convicted of DUI would be required to install an Ignition Interlock Device ("IID") in their vehicle for at least five months on a first time offense.
If you or a loved one have been arrested for or charged with DUI in Pasadena, it is critical that you meet with a knowledgeable DUI attorney as soon as possible. As a former Deputy District Attorney with over 14 years of prosecutorial experience who previously was a Senior Trial Attorney at the DA's Pasadena Branch Office, Michael Kraut understands how to effectively defend clients charged with DUI crimes in Pasadena.
For more information about DUI in Pasadena, and to schedule your free consultation, contact Michael Kraut at the Kraut Law Group located at 790 East Colorado Boulevard, 9th Floor, Pasadena, CA 91101. Mr. Kraut can be reached 24/7 at 888-334-6344 or 626-345-1899.