DUI and Property Seizures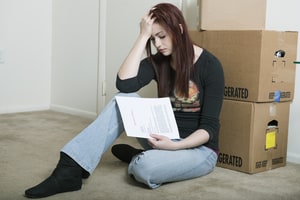 In DUI cases, when a defendant is arrested, his or her property may be seized as part of the DUI investigation. While property such as the defendant's vehicle or personal effects may be released right away, there may be circumstances where the defendant's property is held by the law enforcement agency. In these cases, it may be necessary to fight the property seizure in court in order to get it released.
When Is Property Seized?
When a person is arrested on suspicion of DUI, his or her property is typically returned after the driver is released from police custody. There may be situations where the police keep the defendant's property and enter it into evidence. In these cases, it may be more difficult to recover property.
A defendant's vehicle may be searched during a DUI investigation or arrest. Typically, the officer must have a warrant to search a defendant's vehicle or probable cause meriting the search. There are exceptions to this, and when a defendant's vehicle is towed following a DUI arrest, law enforcement may conduct an inventory search to verify and account for the items in the vehicle. Any drugs or other illegal items may be seized as evidence and may be used as evidence against the defendant if he or she is charged with drug possession or transporting narcotics. Any illegal drugs would not be released to the defendant, even if the criminal charges are ultimately dismissed.
In addition, there may be circumstances where the defendant's property is seized as part of a DUI investigation. In some cases, the defendant's cell phone may be seized and booked as evidence. There also may be cases where the defendant's vehicle is seized as evidence. This may be the case where there was a DUI collision or a vehicular manslaughter case and the vehicle was involved in a fatal accident. The investigating agency may require additional forensic testing on the vehicle and it may be held in evidence for the duration of the case.
Getting Property Returned
In many cases, getting property released requires a Court Order signed by the judge presiding over the case. The Court may not be willing to release property while criminal charges are still pending; however there may be extenuating circumstances justifying the early release of property before a criminal case has been resolved.
In order to have property released, the defendant or his or her attorney must file a motion with the Court along with an Order releasing property. The law enforcement agency handling the case will typically not release property unless compelled by a Court Order. The defendant's attorney can file a motion with the Court requesting a release of property. The prosecution may oppose the motion, especially when there is an ongoing investigation or the property requested does not belong to the defendant. The Court can hold a hearing regarding the property release and will ultimately determine whether or not to issue an Order releasing the defendant's property. If granted, the defendant will be provided a signed Court Order that he or she could present to the law enforcement agency holding the property.
In some cases, the law enforcement agency may seize cash from the defendant, especially when he or she is suspected of transporting or selling illegal narcotics. In these cases, it is critical to retain a qualified attorney to fight the seizure and have the defendant's property returned.
If you have been arrested for DUI and property was seized during the arrest, it is crucial that you discuss your case with an experienced DUI attorney right away. Michael Kraut is a former Deputy District Attorney with over 14 years of prosecutorial experience who understands how to successfully challenge property seizures on behalf of his clients.
For more information about DUI and property seizures, contact Michael Kraut at the Kraut Criminal & DUI Lawyers located at 6255 Sunset Boulevard, Suite 1520, Los Angeles, CA 90028. Mr. Kraut can be reached 24/7 at 888-334-6344 or 323-464-6453.