Selling Synthetic Marijuana in Los Angeles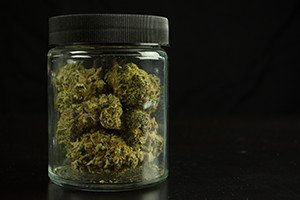 Ever since Proposition 215 was passed by votes in 1996, the laws in California surrounding marijuana possession and use have become less stringent. Today marijuana is widely available through dispensaries and possession of a personal amount of marijuana has been significantly decriminalized. However, there are still many occupations that prohibit employees from using marijuana and will conduct random drug testing. Many marijuana users have recently turned to synthetic marijuana and other synthetic cannabinoids as an alternative that does not show up on drug tests. The effects synthetic marijuana products, which are sometimes marketed under names such as "spice" and "K2," are largely unknown and use of these products has resulted in injury and even death. As a result, the California legislature has taken steps to prohibit the sale of synthetic cannabinoids by enacting California Health and Safety Code Section 11357.5 HSC. Under this law, it is now a misdemeanor to sell synthetic cannabinoids or synthetic marijuana products.
Elements of the Crime – Selling Synthetic Marijuana
A defendant can be convicted under California Health and Safety Code Section 11357.5 HSC if he or she sold, dispensed, distributed, furnished, administered, gave or offered to sell, dispense, distribute, furnish, administer or give any synthetic cannabinoid compound. The statute lists several chemical compounds that mimic the psychoactive effects of THC and are considered cannabinoid compounds under the law.
Growing Concerns Led to New Legislation Targeting Synthetic Marijuana Products
Prior to the enactment of California Health and Safety Code Section 11357.5 HSC, these synthetic marijuana products were widely available in head shops and other businesses and were sold openly to people of all ages. However, growing concerns regarding the potential for abuse and the unknown effects of these designer drugs led California to make the sale of these products illegal. The California legislature also enacted California Health and Safety Code Section 11375.5 HSC which makes it a crime to sell synthetic stimulant compounds.
Penalties for Selling Synthetic Cannabinoids
Selling synthetic cannabinoid products is a misdemeanor offense that is punishable by up to six months in the county jail, expensive court fines and other terms and conditions of probation that a judge may choose to impose. While California Health and Safety Code Section 11357.5 HSC does not apply to those who possess synthetic cannabinoid products, possession of these compounds is prohibited under federal law. This federal violation is punishable by up to a year in prison and extensive fines.
Defenses to Selling Synthetic Marijuana Products
There are several defenses that may be available to a defendant who has been charged with selling synthetic cannabinoids in violation of California Health and Safety 11357.5 HSC. Since these products have been outlawed, many law enforcement agencies conduct sting operations that target businesses that previously sold these synthetics while they were still legal. If the undercover officer is overly aggressive in his or her attempt to get the target of the sting to violate the law, the defense may be able to argue a valid entrapment defense.
In addition, this law specifically lists the compounds that are prohibited. If the defendant is selling a synthetic cannabinoid that does not contain one of the listed compounds, he or she would not be guilty of this offense. It may be necessary to have the substances seized retested independently to show that the chemical composition was not specifically covered under the law.
If you have been charged with selling a synthetic cannabinoid or synthetic marijuana product, it is imperative that you meet with top-rated criminal defense attorney right away. Michael Kraut is a former Deputy District Attorney with over 14 years of prosecutorial experience who understands how to effectively defend clients charged with all varieties of drug offenses. Mr. Kraut is highly respected throughout the court system by judges, prosecutors and law enforcement officers.
For more information about selling synthetic cannabinoids/marijuana and to schedule your free consultation, contact Michael Kraut at the Kraut Law Group located at 6255 Sunset Boulevard, Suite 1520, Los Angeles, CA 90028. Mr. Kraut can be reached 24/7 at 888-334-6344 or 323-464-6453.