Legal Defense Entrapment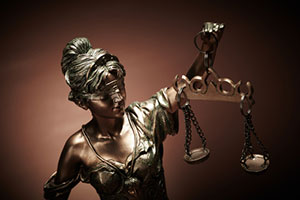 CALIFORNIA LEGAL DEFENSES: ENTRAPMENT
Law enforcement agencies frequently rely on undercover sting operations to catch criminals in the act of committing criminal offenses. These operations produce thousands of arrests and convictions each year. However, in some instances the police in these operations may cross the line of what is considered legal conduct, and the Legal Defense of Entrapment may apply.
Entrapment is defined as a situation in which a normally law-abiding individual is induced into committing a criminal act they otherwise would not have committed because of overbearing harassment, fraud, flattery or threats made by an official police source.
Officers in a sting operation are allowed to conduct certain actions, such as presenting an opportunity to commit a crime, initiating contact, and even telling the person that the operation is not a set up. However, these officers cannot cross the line and overly pressure someone into committing a crime, pester them, or falsely tell them that the act is legal.
One example in which the Entrapment defense usually is raised is with undercover sting operations meant to target Lewd Conduct pursuant to California Penal Code Section 647(a) PC. Undercover officers often set up sting operations in places such as public parks, beaches and restrooms in hopes of getting people to engage in public sexual behavior. However, if the undercover officer is too overbearing and crosses the line, a valid Entrapment defense may apply. Drug offenses are another example of a class of crimes that are often charged after police use unlawful Entrapment tactics.
The burden of proving the Entrapment defense is placed on the Defendant and can be a difficult thing to prove. As such, it is crucial to have the assistance of an effective Los Angeles Criminal Defense Attorney when proceeding on this defense.
Los Angeles Criminal Defense Attorney Michael Kraut is a former Deputy District Attorney with over 14 years of prosecutorial experience who is highly skilled at effectively raising legal defenses in order to protect his clients' rights. Mr. Kraut is highly respected by law enforcement and prosecutors as a knowledgeable and skilled litigator who leaves no stone unturned in fighting on his clients' behalf. Mr. Kraut has represented the families of judges, prosecutors and law enforcement and has effectively used this defense in criminal cases. If you or a loved have been charged with a criminal offense in the Los Angeles area, it is critical that you contact Mr. Kraut immediately.
For more information about the Entrapment Defense, and to schedule your free consultation, contact Los Angeles Defense Attorney Michael Kraut at the Kraut Law Group. Mr. Kraut can be reached 24/7 at 888-334-6344 or 323-464-6453.