Burbank Ignition Interlock Device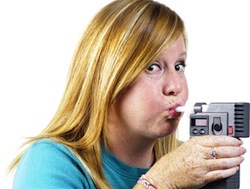 Burbank DUI Attorney
A Burbank DUI defendant will be required to install an Ignition Interlock Device ("IID") into his or her vehicle after being convicted of a Burbank Driving Under the Influence offense pursuant to the DMV Pilot Program.
An IID attaches to a vehicle's steering column and is about the size of a cell phone with an attached mouthpiece. Once the IID has been installed into the vehicle, the car will be unable to start unless and until the operator provides an alcohol-free breath sample. If the IID detects any alcohol in the driver's breath, the vehicle will not turn on. After starting the vehicle, the IID will require the driver to provide random breath samples to ensure the vehicle remains operable.
The IID is designed to record every breath sample monitored and notes if the driver made any attempts to start the vehicle after drinking in a digital log. This log is reviewed when the vehicle and IID is brought in for regular maintenance, as required. If alcohol has been detected, a report can be forwarded to the DMV and to the court which may issue a probation violation and bench warrant.
Any defendant who has been convicted of a DUI offense in Los Angeles, Sacramento, Alameda or Tulare Counties occurring between July 1, 2010 and December 31, 2015 would be required to have an IID installed in his or her vehicle as part of the DMV Pilot Program. This program is trying out a mandatory IID requirement in these four counties and requires that the driver keep an IID for a minimum of five months. Because Burbank is part of Los Angeles County, any driver convicted of a Burbank DUI offense would be required to install an IID through the Pilot Program.
The Pilot Program only applies to those who are convicted of driving under the influence. If the defendant is ultimately convicted of a reduced DUI crime like wet reckless per California Vehicle Code Section 23103/23103.5 VC, exhibition of speed pursuant to California Vehicle Code Section 23109(c) VC or reckless driving in violation of California Vehicle Code Section 23103 VC, the IID requirement would not apply.
Once a defendant is convicted of a DUI offense, the Burbank Courthouse will notify the DMV of the conviction. The DMV will subsequently send the driver a notice of suspension and information regarding the IID requirement. An IID can only be installed in an automobile and does not work on motorcycles. There are a few exemptions that would allow certain drivers to have the IID requirement waived. Drivers who live in other states but are convicted of DUI in California may be able to apply for the out-of-state exemption, if they can prove residency in their home state. Additionally, drivers who do not own a vehicle may be exempt from an IID, although they would be not be able to get their driver's license reinstated until the IID requirement has been satisfied.
Outside of the Pilot Program, some judges and prosecutors may independently require the driver to install an IID in his or her vehicle, especially in cases where the defendant seems likely to reoffend and continue to drive while impaired.
When a person is convicted of a second or subsequent DUI offense, the DMV typically imposes a one year (or greater) driver's license suspension without the opportunity for a restricted license. However, drivers who have IID devices installed in their vehicles may be eligible for a restricted license after a 90 day (or greater) hard suspension period. The driver would be required to have the IID in his or her vehicle for the entire length of the suspension. Drivers who refused to submit to chemical testing or those who were on probation when they committed the subsequent DUI offense would be unable to get a restricted license.
If you have been cited for a Burbank driving under the influence offense and want more information about any potential IID requirement, it is critical that you meet with a Burbank DUI Lawyer as soon as possible. Burbank DUI Lawyer Michael Kraut is a former Deputy District Attorney with over 14 years of prosecutorial experience who is highly knowledgeable about all aspects of DUI prosecutions. Mr. Kraut fights hard on behalf of his clients who are facing DUI charges.
For more information about Burbank Ignition Interlock Devices, and to schedule your free consultation, contact Burbank DUI Defense Lawyer Michael Kraut at the Kraut Law Group located at 2600 West Olive Avenue, 5th Floor, Burbank, CA 91505. Mr. Kraut can be reached 24/7 at 818-563-9810.