Burbank DUI Reduced Charges
Burbank DUI Attorney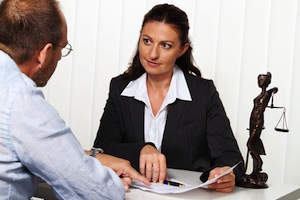 In certain circumstances, a defendant who has been charged with driving under the influence in Burbank will be able to resolve their matter by agreeing to plead to a reduced DUI charge that would take into account the seriousness of the situation but would ultimately prevent the defendant from having a DUI on his or her record. In some cases, the Burbank City Attorney may recognize that the case may have problems or that there are other valid reasons to agree to a reduced charged. The following offenses include some of the more typical Burbank reduced charges that one encounters:
Wet Reckless in Burbank – California Vehicle Code Section 23103/23103.5 VC
The reduced charge that is most frequently offered by the Burbank City Attorney's Office is reckless driving involving alcohol, commonly referred to as wet "reckless," under California Vehicle Code Section 23103/23103.5 VC. There may be cases where the defendant had a BAC that was close to the legal limit and was not observed driving in a way that ostensibly put others at risk. In these cases, the Burbank City Attorney may be willing to reduce a DUI to a wet reckless.
A conviction for wet reckless is first and foremost not a DUI conviction and the defendant would be able to honestly state that he or she was never convicted of DUI if asked on an application for employment or during a job interview. The DMV does not suspend the defendant's driving privileges as the result of a wet reckless conviction and the defendant would not have to comply with the Ignition Interlock Device ("IID") requirement placed on those convicted of DUI. It is important to remember that those convicted of wet reckless may still lose their driving privileges as the result of the administrative license suspension regardless of what happens in court.
The Burbank DUI penalties associated with wet reckless convictions can be less onerous than those associated with DUI convictions. The defendant may only be required to attend a 12-hour alcohol education class as opposed to the three month class and may not pay as much in court fines, fees and assessments.
If the defendant was ever charged with a subsequent DUI offense, a previous conviction for wet reckless could be used to enhance the new offense. Thus, the subsequent offense would be considered a second DUI even though the first conviction was only for wet reckless. This would be true even if the defendant were to have the previous wet reckless conviction expunged via a California Penal Code Section 1203.4 PC motion.
Dry Reckless in Burbank – California Vehicle Code Section 23103 VC
In certain cases, the Burbank City Attorney may get rid of the alcohol allegation and allow the defendant to plead to reckless driving under California Vehicle Code Section 23103 VC, also known as "dry reckless." A dry reckless conviction would not trigger any mandatory DMV suspension and could not be used to enhance future DUI offenses. Typically, the fines associated with dry reckless are much lower and the defendant would not be expected to complete as many requirements of probation.
Burbank Exhibition of Speed – California Vehicle Code Section 23109(c) VC
Another reduced charge that is sometimes encountered in Burbank is what is known as exhibition of speed (or "speed ex") under California Vehicle Code Section 23109(c) VC. Speed ex is a misdemeanor offense that does not include any mention of alcohol consumption or intoxication and would not carry mandatory sentencing or driver's license penalties. While a person convicted of speed ex should expect to have additional points added to his or her driving record, the defendant would typically not have to complete a drug and alcohol education class or complete other standard terms of DUI probation. The defendant would be expected to remain law abiding during the period of probation and would have to abide by DUI conditions, such as not driving with any measurable amount of alcohol and maintaining a valid license and insurance.
If you or a loved one have been charged with a Burbank DUI offense, it is absolutely critical that you go over your case with an experienced Burbank DUI Attorney immediately. Burbank DUI Lawyer Michael Kraut is a former Deputy District Attorney with over 14 years of prosecutorial experience who knows how best to attack DUI charges. In many cases, Mr. Kraut's dedicated efforts have resulted in DUI charges being reduced or even dismissed entirely.
For more information about Burbank DUI reduced charges, and to schedule your free consultation, contact Burbank DUI Defense Attorney Michael Kraut at the Kraut Law Group located at 2600 West Olive Avenue, 5th Floor, Burbank, CA 91505. Mr. Kraut can be reached 24/7 at 818-563-9810.