Burbank DUI Attorneys
Burbank DUI Defense Attorney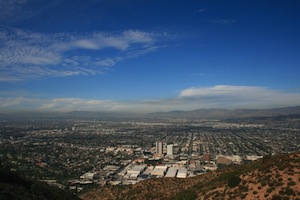 DUI is one of the most frequently charged criminal offenses in the Burbank area. Law enforcement agencies such as the Burbank Police Department, California Highway Patrol and the Los Angeles County Sheriff's Department are especially vigilant for drivers committing DUI offenses in Burbank. If you or are loved one are facing DUI charges in Burbank, it is critical that you speak with a skilled and experienced Burbank DUI attorney as soon as possible.
Burbank DUI Arrests
A typical Burbank DUI case begins after a driver has been stopped by one of the law enforcement agencies operating in and around the Burbank area. The driver may be stopped after an officer observes him or her commit a traffic violation or the vehicle may be stopped as part of a Burbank DUI checkpoint.
After a vehicle has been pulled over, the officer will speak with the driver. If the officer notices physical symptoms of intoxication, such as bloodshot or watery eyes, slurred speech or a distinct odor of alcohol, the officer may ask the driver to step out of the vehicle in order to conduct a DUI investigation. The officer will typically ask the driver to participate in field sobriety testing designed to determine whether or not a driver is impaired and the officer will ask the driver to submit to breath testing on the portable preliminary alcohol sensor ("PAS") device that is carried in the field. Both of these tests are voluntary for most drivers. It is important to remember that drivers under the age of 21 and those who are currently on probation for a DUI offense are required to take a PAS test when requested by an officer.
If the officer reasonably believes that the driver has committed a DUI offense, the driver will be placed under arrest and taken into custody for further chemical testing. In DUI cases involving alcohol, the driver is given the option of taking a breath or blood test. Where the driver is suspected of DUI drugs, only the blood test is available. Drivers who refuse to submit to chemical testing can still be charged with DUI. In addition, the DMV will issue a yearlong driver's license suspension and the driver would not be able to qualify for a restricted license during the suspension period.
The Burbank DUI Court Process
A driver arrested for DUI in Burbank will typically be given a notice to appear in court on a specified date and time. DUI offenses occurring in Burbank are handled at the Burbank Courthouse located at 300 East Olive Avenue, Burbank, CA 91502. The matter would be prosecuted by the Burbank City Attorney's office if the defendant is charged with a misdemeanor offense. If the defendant is charged with a felony, the Los Angeles County District Attorney's Office would handle the prosecution.
Defendants convicted of DUI in Burbank would be required to attend and complete a DUI alcohol education program in addition to other terms and conditions of probation. Those convicted of DUI in Burbank would be required to have an Ignition Interlock Device ("IID") installed in their vehicle as part of the DMV's IID Pilot Program.
Burbank Driver's License Suspension
A driver arrested for DUI in Burbank faces two potential license suspension; the administrative suspension independent of any court action and a suspension that would be triggered by a conviction for DUI in court. The driver can request an administrative per se hearing to challenge the suspension. A hearing officer from the DMV Driver's Safety Office in Van Nuys would be assigned to conduct the hearing.
If you have been arrested for a Burbank DUI offense, it is imperative that you discuss your case with an attorney experienced in handling these types of cases as soon as possible. As a former Deputy District Attorney with over 14 years of prosecutorial experience, Michael Kraut is highly regarded in Burbank as a top-ranked litigator who fights hard on behalf of his clients.
For more information about DUI in Burbank, and to schedule your free consultation, contact Michael Kraut at the Kraut Law Group located at 2600 West Olive Avenue, 5th Floor, Burbank, CA 91505. Mr. Kraut can be reached 24/7 at 888-334-6344 or 818-563-9810.