Burbank DUI Murder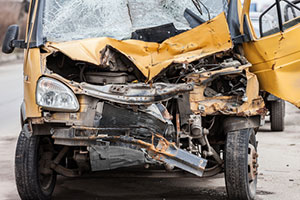 BURBANK DUI MURDER / BURBANK WATSON MURDER PENAL CODE 187
In certain DUI accidents that result in the death of another person, the California Supreme Court has authorized prosecutors to file these cases as Burbank DUI Murder pursuant to California Penal Code Section 187 PC. These charges are commonly referred to as Burbank Watson Murders after the authorizing case law. As opposed to Burbank Vehicular Manslaughter charges under California Penal Code Section 191.5(b) PC and California Penal Code Section 191.5(a) PC, Burbank DUI murder is a second (2nd) degree murder charge that carries a sentence of 15 years to life in prison.
To prove a case of Burbank Watson Murder, it must be established beyond a reasonable doubt that an impaired driver consciously ignored a known risk (i.e. drunk driving) and acted in a manner inherently risky to human life. This action subsequently must result in the death of another.
Usually, prosecutors only charge Burbank DUI Murder in the most egregious cases, such as where the defendant has previous convictions for DUI or that person had taken a alcohol awareness class and still chose to drive while under the influence of alcohol.
In most murder cases, the prosecutor must prove that a death was intentional. In Watson murder charges, this intent element is implied, and the prosecutor is only required to show that the defendant clearly understood that drunk driving is risky to others yet they did it anyways, and subsequently killed another person.
The Courts have made proving knowledge of the risk of impaired driving easier by requiring anyone convicted of a DUI offense to sign an acknowledgement stating that impaired driving is an activity inherently risky to human life. This acknowledgment is referred to as the "Watson advisement."
There are a variety of defenses that may be applicable in DUI Murder cases and it is important to contact a Burbank DUI Murder Attorney to explore your options if you or a loved one is under investigation for this offense. Burbank DUI Murder Attorney Michael Kraut is highly experienced in dealing with offenses of this nature, both as a prosecutor and a defense attorney. Burbank DUI Murder charges can be highly technical and require the skills of a knowledgeable and experienced attorney.
Once Mr. Kraut is retained, he can bring in his team of investigators and experts to work up the case and perform additional investigation to discover evidence that may have been missed in the initial police investigation. Mr. Kraut works with top professionals in performing accident reconstructions, conducting independent toxicology testing and finding witnesses and evidence that may have been overlooked.
As a former Deputy District Attorney with over 14 years of prosecutorial experience, Mr. Kraut is highly regarded throughout the court system as a fierce defender of his clients' rights who approaches his cases with vigorous dedication. Mr. Kraut has represented family members of law enforcement for DUI murder cases and has highly successful at getting the Watson Murder charges dismissed.
For more information about Burbank DUI Murder / Burbank Watson Murder, and to schedule your free consultation, contact Burbank DUI Murder Attorney Michael Kraut at the Kraut Law Group located at 2600 West Olive Avenue, 5th Floor, Burbank, CA 91505. Mr. Kraut can be reached 24/7 at 888-334-6344 or 818-563-9810.