Burbank DUI Checkpoints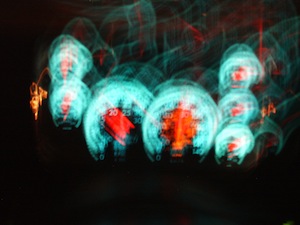 One of the more recent developments in DUI law enforcement has been the increasing reliance on Burbank DUI checkpoints to enforce DUI laws pursuant to California Vehicle Code Section 23152(a) and California Vehicle Code Section 23152(b) and catch drunk drivers.
The typical Burbank DUI enforcement stop requires that a law enforcement officer have probable cause to believe that a driver is violating the law before they can justify stopping their vehicle. The reason for the stop can be any articulable violation of the California Vehicle Code, California Penal Code or other statute, and can constitute anything from an equipment violation to driving the wrong way against traffic. Once the vehicle has been legally stopped, a DUI investigation may proceed and escalate if the officer observes indications of drunk or impaired driving. Once arrested a person will be brought to the Burbank Courthouse at 300 E. Olive Avenue, Burbank, California 91502 to face a judge.
Burbank DUI checkpoints allow law enforcement to do away with the requirement of probable cause to stop a vehicle, as the checkpoint allows them to stop and scrutinize every vehicle passing through a specific checkpoint location. In order to be Constitutional, Burbank DUI checkpoints must adhere to very specific standards that have been established by the California Supreme Court in the Ingersoll v. Palmer case. If these standards are not met, any DUI charge stemming from the checkpoint may be deemed invalid.
Burbank DUI checkpoints must be held at times and locations that have statistically been shown to have higher incident rates of DUI arrests and accidents. This usually means that checkpoints are held in the evenings and on weekends along popular routes.
A driver arriving at a Burbank DUI checkpoint will usually be met by a law enforcement officer assigned to operate the checkpoint. This officer will quickly examine and/or speak with the driver to determine whether there is probable cause to suspect they have been drinking. The officer will also look through the vehicle for telltale signs such as open bottles of alcohol.
If the officer believes the driver may be impaired, they will be stopped and directed to a separate area of the checkpoint for further investigation. If no such suspicion of impairment exists, the driver will be allowed to pass through the checkpoint.
The California Supreme Court has set forth the standards that must be adhered to for a Burbank DUI checkpoint to be deemed valid.
A Burbank DUI checkpoint must be planned and overseen by a supervising officer. As described above, this officer is responsible for selecting a time and place for the checkpoint where there has been a proven problem of frequent DUI arrests and/or accidents. The supervising officer must also make sure that the DUI checkpoint in Burbank is designed to proceed in a fashion completely devoid of bias or the appearance of bias. This means that the checkpoint must follow specific and neutral criteria as to what cars at the checkpoint must be stopped. Rules mandating that every third car, or every car be stopped would satisfy this requirement, while a rule stating that only older cars or cars driven by young people be stopped would not.
A Burbank DUI sobriety checkpoint must be situated in a "reasonable" location. Not only must the checkpoint be set up in an area known to have high incidence of DUI arrests and accidents, it also means that the checkpoints must be conducted in a way that does not endanger law enforcement officers or the general public.
It is a requirement that a Burbank DUI sobriety checkpoint be publicly "visible." This means that the checkpoint must be literally visible, and clearly marked with things such as flashing lights, floodlamps, marked patrol cars and uniformed officers. This also means that the checkpoint must be publicized in advance, usually through local media and law enforcement websites.
Many people do not realize that it is completely legal to drive around and not go through a Burbank DUI checkpoint. However, one should be careful when attempting such a maneuver, as Burbank DUI checkpoints are often situated in ways that trying to avoid them forces a driver to commit a violation of the California Vehicle Code, such as illegal U-turns. Once this happens, law enforcement can justifiably stop the vehicle. As such, law enforcement officers posted in and around Burbank DUI checkpoints pay very close attention to the vehicles trying to avoid going through the checkpoint.
Because of the many legal requirements placed on law enforcement conducting Burbank DUI checkpoints, it is crucial that you have an experienced and knowledgeable Burbank DUI Checkpoint attorney on your case as soon as possible.
Burbank DUI Checkpoint Attorney Michael Kraut is skilled at handling arrests and charges arising from Burbank DUI checkpoints. Mr. Kraut is a former Deputy District Attorney with over 14 years of prosecutorial experience who has extensive experience in challenging the legality of Burbank DUI checkpoints.
For more information about the Burbank DUI Checkpoints, and to schedule your free consultation, contactBurbank DUI Checkpoint Attorney Michael Kraut at the Kraut Law Group located at 2600 West Olive Avenue, 5th Floor, Burbank, CA 91505. Mr. Kraut can be reached 24/7 at 888-334-6344 or 818-563-9810.