Beverly Hills White Collar Crimes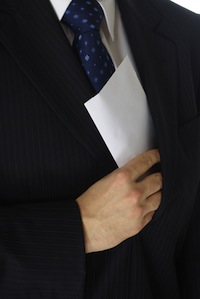 The prosecution of white collar crimes in the Beverly Hills area has been increasingly prevalent as law enforcement agencies and prosecutors become more vigilant against these types of offenses. Investigation and prosecution of offenses can be traumatic for the families of those targeted. As a result, it is absolutely critical that anyone under investigation for a white collar offense contact an experienced Beverly Hills white collar crime lawyer right away. Beverly Hills white collar crime attorney Michael Kraut is a former Deputy District Attorney with over 14 years of prosecutorial experience who was previously assigned to the Los Angeles County District Attorney Office's elite Major Fraud Division. Mr. Kraut is widely considered a top white collar crime attorney in the Beverly Hills area and is the attorney that prosecutors, police officers and judges seek out when their family is in trouble.
"White collar crime" refers to a wide variety of illegal behavior typically involving fraud and theft schemes. Crimes falling under the definition of "white collar" can range from relatively minor misdemeanors to serious felonies that carry lengthy prison sentences. White collar offenses occurring in the Beverly Hills area can be handled by the United States Attorney's Office in Federal Court or by the Los Angeles County District Attorney's Office out of the Airport Courthouse located at 11701 South La Cienega Boulevard, Los Angeles, CA 90045.
Embezzlement is one of the more common white collar crimes charged in Beverly Hills. Embezzlement involves theft by a person who unlawfully converts funds or property that was entrusted to them as part of the normal course of business or a fiduciary relationship. Embezzlement can often involve large sums of money taken over a long period of time.
Health Care fraud is also a frequently-charged offense, due to the abundance of health care professionals in the area. Health care fraud occurs when a health care professional improperly bills programs like Medicare, Medi-Cal, Denti-Cal or others for services they did not perform. A health care fraud investigation usually starts with the service of a search warrant at the place of business of a doctor, dentist, chiropractor or other professional. Investigators will be looking for indicia of fraud and will review bank accounts, financial statements and billing records.
It is very often the case that those who are the targets of white collar investigations have never been in trouble before and have no experience in dealing with the criminal justice system. A conviction for one of these offenses can carry long-lasting and far-reaching consequences and is best avoided at all costs. It is for this reason that is absolutely critical to consult with a Beverly Hills white collar crime attorney as early into the investigation process as possible. If retained early enough, a top-notch Beverly Hills white collar crime lawyer can reach out to investigators and prosecutors and work on his clients' behalf to prevent or minimize a potential criminal filing.
As compared to other types of crimes, white collar cases can be unique and must be handled specially. In many cases, these types of offenses involve extensive amounts of written evidence that must be thoroughly reviewed. As a result, the investigation and prosecution of a white collar crime can take months, if not years. Police are often eager to elicit a confession or admission of guilt from a white collar suspect, and will seek to obtain statements from suspects right away. In certain cases, someone suspected of a white collar crime may be subpoenaed to testify before the grand jury.
Those convicted of white collar crimes face severe consequences, including prison/jail sentences, extensive fines, loss of professional licenses, and other penalties. Merely being the subject of investigation for a white collar offense can prove detrimental to one's business and professional reputation. Many of these offenses allow the state to seize a defendant's assets per forfeiture laws. This would include houses, cars and financial accounts.
The following are some common white collar crimes in the Beverly Hills area, along with their respective California Penal Code Sections:
Beverly Hills Mortgage Fraud
Beverly Hills White Collar Crime: Definitions
Embezzlement is defined by California Penal Code Section 503 PC as the misappropriation of money or entrusted property taken by a person in a position of trust. It is often the case that the person accused of embezzlement is an accountant, bookkeeper, trusted employee or someone else who has been granted access to client funds or financial accounts.
The crime of bribery pursuant to California Penal Code Section 67 PC and California Penal Code Section 68 PC involves a promise or invitation to provide something of value in order to have someone else perform an official act or refrain from performing an act they would otherwise have completed. Both the party presenting the bribe and the party receiving or soliciting the bribe can be charged with this offense.
Forgery offenses under California Penal Code Section 470 PC involve the creation or use of false documents or signatures that are made to appear genuine. Forgery offenses often involve legal documents and deeds, checks, forged signatures on contracts, and forged government seals to give items the appearance of authenticity.
Extortion is a white collar crime that is punishable as a felony under California Penal Code Section 518 PC. Also referred to as blackmail, extortion involves illegally threatening to harm someone by taking an action or revealing a confidence unless that other person provides money or something of value.
Beverly Hills Fraud
Fraud offenses is a category that covers a wide range of criminal behavior involving theft of another person's or organization's money or property by use of trick, artifice or false representations. Fraud is generally considered to be a class of Beverly Hills theft crimes whose punishment depends on the amount stolen and the specific facts involved.
Insurance Fraud in Beverly Hills
A common form of fraud involves schemes to defraud insurers by filing false or fraudulent claims. These cases are often investigated by the insurance companies and then referred to local law enforcement if prosecution is necessary. Insurance fraud can take many forms, including automobile insurance fraud, health care fraud, welfare fraud and workers' compensation fraud. If you have been charged with fraud, contact our Beverly Hills white collar crime attorney today.
The crime of perjury pursuant to California Penal Code Section 118 PC involves making knowingly false statements while under oath. This can occur during testimony at a trial or during a deposition at an attorney's office. Perjury charges would also apply where a person falsely signs a document under penalty of perjury. Because many official documents contain this language, this type of perjury is commonly charged and easier for prosecutors to prove.
The Beverly Hills White Collar Criminal Process: Arrest to Expungement
As mentioned above, white collar offenses in Beverly Hills can be charged as misdemeanors or more serious felonies. Felony convictions for these types of offenses can often include prison sentences and costly court fines. Because white collar crimes often rely on vast amounts of financial records and other documentary evidence, investigation and prosecution of these offenses can often stretch out over months and even years. For this reason, it is crucial that anyone under investigation for a white collar crime should retain a qualified Beverly Hills White Collar Defense Attorney as soon as possible. An attorney's early intervention can often slow or halt the investigation and may make the ultimate difference in whether charges are ever filed against the suspect.
For people charged with a felony level offense, their ordeal typically starts with the issuance and execution of an arrest warrant following the filing of a complaint at the Airport Courthouse. Once picked up on this warrant, the defendant would soon thereafter be brought out in front of a judge to be arraigned. The arraignment hearing is essentially a defendant's first court appearance and is where he or she is formally notified of the charges and is asked to enter a plea, which is almost always not guilty. Bail is usually argued at arraignment, and both the prosecution and defense will have an opportunity to address this issue. Prosecutors typically request in white collar cases that any bail posted by the defendant first be reviewed pursuant to California Penal Code Section 1275 PC to ensure the funds do not have felonious origins.
For people facing felony charges, they would next return to court for an early disposition hearing or for their preliminary hearing. A defendant would be entitled to have his or her preliminary hearing held within 10 days of arraignment unless time has been waived. At the preliminary hearing, the prosecution must present their evidence to the judge who is tasked with determining whether there is probable cause based on this evidence to justify going forward with the case. Prosecutors will present evidence and call witnesses. The defense can challenge the admissibility of evidence, cross-examine witnesses, and present its own witnesses and evidence. The defendant can testify as well at the preliminary hearing.
If the defendant is held to answer after the preliminary hearing, the prosecutor would then file an Information alleging charges and the defendant would once again return to court for his or her felony arraignment. At this hearing, the defendant would again enter a plea and would have an opportunity to address bail or conditions of release. Once arraigned, the defendant is entitled to a trial within 60 days unless that defendant personally waives this time requirement.
Before trial, there are often several issues that must be resolved between the prosecution and defense. These are usually dealt with in various pretrial hearings before the trial court. It is also common for both parties to try to resolve the case by engaging in plea negotiations. If the parties cannot resolve the matter, the case would go to trial.
At trial, the case would be heard before a panel of 12 jurors selected from the community at large. The prosecution and defense are both given an opportunity to argue their respective cases to the jury. Beverly Hills white collar crimes may extend over weeks or months due to the sheer volume of evidence involved. The prosecutor must prove to the jury that the defendant is guilty beyond a reasonable doubt. He or she would do this by presenting evidence and witnesses tending to inculpate the defendant. The defense can cross-examine the People's witness and call its own witnesses to testify. The defendant can testify on his or her own behalf as well. Both attorneys are given an opportunity to argue their case to the jury, who would then be asked to return either a unanimous guilty or not guilty verdict. If the jury is unable to reach a unanimous verdict, a mistrial may be declared and the case may or may not be retried. If the jury comes back with a not guilty verdict, the case is over and the defendant would no longer have to deal with the charges. If the jury finds the defendant guilty, he or she would next have to appear before the judge for sentencing.
At sentencing, the judge will dictate what is required of the defendant into the record and the defendant would have to complete the terms of his or her sentence. A defendant can appeal the guilty verdict for review by an appellate court, who would review the record for legal or procedural problems that could potentially merit reversal.
For most white collar offenses, a defendant may be able to seek an expungement of the charges. An expungement under California Penal Code Section 1203.4 PC allows the judge to vacate and dismiss the original guilty verdict.
If you or a loved one are under investigation, it is critical that you consult with a top-rated Beverly Hills white collar crime attorney as soon as possible. Beverly Hills white collar crime lawyer Michael Kraut is a former Deputy District Attorney with over 14 years of prosecutorial experience who previously prosecuted white collar offenses as part of the elite Major Fraud Division of the Los Angeles County District Attorney's Office. Mr. Kraut possesses the necessary skills, experience and reputation needed to effectively fight white collar cases and prevent white collar criminal filings.
For more information, and to schedule your free consultation, contact Beverly Hills white collar crime law firm Kraut Law Group located at 8484 Wilshire Boulevard, Suite 660B, Beverly Hills, CA 90211-3220. Mr. Kraut can be reached 24/7 at 888-334-6344 or 310-550-6935.