Insurance Fraud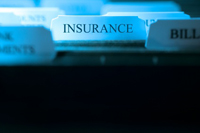 Los Angeles Insurance Fraud Defense Lawyer
Insurance fraud has significantly increased in Southern California over the past few years. There are several types of insurance fraud including Los Angeles auto insurance fraud, Southern California fire insurance fraud, Orange County property insurance fraud, homeowners' insurance fraud. If you have been arrested for a Southern California insurance fraud case or are under investigation for a Los Angeles insurance fraud case, then you should contact Los Angeles based insurance fraud defense attorney Michael Kraut of the Kraut Criminal & DUI Lawyers. Prior to opening his insurance fraud defense firm, attorney Michael Kraut was a Harvard Law School educated prosecutor that handled dozens of insurance fraud cases. He knows how to attack the evidence and will provide you with an aggressive defense.
California Insurance Code Section 1871 defines insurance fraud as the providing of false information to either their insurance company, or to another person's insurance company, which results money or services being provided which they are not entitled.
Examples of insurance fraud may include the following:
Claiming that property was damaged in an accident when it was not damaged
Faking an accident to receive money
Over stating the damage to property
Falsely stating that a vehicle was stolen to collect money
Burning of property to collect insurance money
Falsifying a personal physical injury to collect money
Automobile Collision
Automobile Property
Medical insurance fraud
Life insurance fraud
Workers' Compensation insurance fraud
Fire insurance fraud
Property insurance fraud
Healthcare insurance fraud
Different insurance fraud areas are covered as follows:
Insurance fraud can be filed as a felony or a misdemeanor. Factors that law enforcement use to determine the level of crime to charge may include the extent of the false information, and the amount of the economic loss.
If you have been arrested for a Los Angeles insurance fraud crime, or are being investigated for a Southern California fraud offense in Los Angeles, Riverside, San Bernardino, or Orange County, it is important that you seek the services of a criminal defense attorney with extensive experience with these types of cases in the Los Angeles or Southern California area, call Los Angeles insurance fraud defense attorney Michael Kraut. Mr. Kraut understands the serious nature of this offense, how best to defend you, and how to resolve your case without you going to jail. Mr. Kraut has extensive knowledge of the law and the legal system. He has developed excellent relationships with law enforcement and law officials throughout the Los Angeles and Southern California.
For more information about insurance fraud and to schedule your free consultation, contact Michael Kraut at the Kraut Criminal & DUI Lawyers. Mr. Kraut can be reached 24/7 at 888-334-6344 or 323-464-6453.