Pasadena White Collar Crimes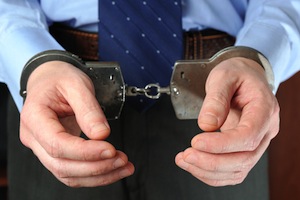 As a former Deputy District Attorney who served in the elite Major Fraud Unit of the Los Angeles County District Attorney's Office, Pasadena white collar crime attorney Michael Kraut is a premier lawyer for handling such cases. In fact, Mr. Kraut's reputation for skillfully handling complex white collar prosecutions is such that many members of law enforcement, prosecutors and judges seek him out when their family is in trouble.
White collar cases are now charged more frequently than ever before in the Pasadena area, and it is crucial that someone who has been charged or who is currently under investigation to contact a Pasadena white collar crime attorney who has extensive experience, critical relationships and a solid reputation.
The term "white collar crime" refers to a wide range of criminal activity that typically involves large-scale theft or fraud allegations. While prosecutions may be handled by the Federal Government, many cases will be handled locally at the Pasadena Courthouse by prosecutors from the Pasadena Branch of the Los Angeles County District Attorney's Office.
One of the most commonly-filed white collar crimes is embezzlement under California Penal Code Section 503 PC, in which the defendant is typically someone in a position of trust within an organization who is accused of misappropriating money for his or her own benefit.
Another increasingly common offense in the Pasadena area involves allegations of Health Care fraud. In these cases, doctors, dentists, chiropractors and other medical professionals may be prosecuted for falsely billing programs such as Medi-Cal and Denti-Cal. These cases will typically start with service of a search warrant on the medical professional's office in order to search for billing documents and other financial records showing evidence of fraud. If you have been accused of embezzlement, contact our experienced Pasadena white collar crime law firm today.
The vast majority of defendants in a white collar prosecution have no past experience in dealing with the criminal justice system. For most of these offenses, the stakes are exceedingly high, as most of the crimes are potential felonies that can result in lengthy prison sentences and other devastating consequences for those convicted. It is thus very important that an experienced Pasadena white collar criminal attorney be retained as soon as possible, as there is a considerable amount of progress that the right attorney can accomplish before charges have been filed.
While white collar crimes are charged like other criminal offenses in Pasadena, the applicable legal principles may vary from other prosecutions and there are typically vast amounts of evidence that must be carefully reviewed. Law enforcement and prosecutors like to rely on confessions or admissions made by suspects and it may be difficult to prove the required mental state without such a statement. In some circumstances, suspects may be subpoenaed to testify before a grand jury.
A white collar arrest or conviction can carry devastating effects on the person charged or investigated. Forfeiture laws allow the state to freeze accounts and ultimately seize assets, including houses and automobiles. Convictions can lead to lengthy prison sentences and can also result in loss of professional licensure. In addition, simply being investigated for this type of offense carries a professional stigma that can be hard to shake, even where no case is ever filed. If you have been accused and need to protect your record and reputation, contact our skilled Pasadena white collar crime lawyer today.
The following offenses and penal code sections are some of the white collar crimes that prosecutors commonly file in Pasadena:
Pasadena Mortgage Fraud
Pasadena White Collar Crime Definitions
The crime of embezzlement in Pasadena involves the unlawful conversion/taking of property that has been entrusted by another person or entity. This crime is often committed by accountants, bookkeepers, bank employees and other people who are placed in positions of trust and who have access to cash and financial accounts. Prosecution of embezzlement in Pasadena has increased in recent years.
Another common white collar crime in Pasadena is bribery. A bribery offense occurs when one person gives or promises to give something of value to another in order to improperly influence that person's actions or conduct. Both the person offering the bribe and the person agreeing to receive the bribe can be prosecuted under the bribery statutes.
Extortion is a serious white collar crime that can result in lengthy prison sentences for those convicted. This crime involves using the threat of violence or exposure of a secret to obtain property from someone else.
Another common white collar crime in Pasadena is forgery under California Penal Code Section 470 PC, which involves altering or counterfeiting an item or document and then using these false items to advance a fraud. The document or object forged can be a check, a credit card, or something with an official government seal, such as a driver's license.
Pasadena Fraud
Fraud in Pasadena involves making an intentional misrepresentation in order to gain property or money from another person. Fraud can occur in a wide range of situations and is treated like a theft crime for all purposes by white collar prosecutors. If you have been accused of insurance, welfare, or worker's comp fraud, hire a skilled Pasadena white collar crime attorney as soon as possible.
Insurance fraud is one of the most commonly charged white collar crimes and involves intentionally defrauding an insurer. This may involve automobile insurance fraud, health care fraud, welfare fraud and workers' compensation fraud.
Perjury is another offense that has seen an increase in prosecutions in recent years. This involves lying under oath or falsely signing documents under penalty of perjury. Prosecutors tend to favor perjury charges under California Penal Code Section 118 PC where defendants have falsely signed multiple documents under penalty of perjury. In these cases, prosecutors have an easier time proving a case. Someone convicted of perjury, which is a felony offense, can face up to three years in prison.
The Pasadena White Collar Criminal Process: From Arrest to Expungement
As described above, there are many types of offenses that can be considered white collar crimes. Some may be misdemeanor offenses and others are felonies that carry extensive prison exposure. Unlike many other types of crimes, these are often investigated extensively by law enforcement and prosecutors in the Pasadena area. It is because of this that having a qualified Pasadena White Collar Defense Attorney retained as soon as possible is critical when dealing with a criminal charge. In many cases, the early intervention of a white collar crime defense lawyer can ultimately result in charges being dropped outright or significantly reduced.
In most felony white collar offenses, law enforcement and prosecutors will file charges against a defendant and request that a judge issue an arrest warrant for that person. Once this warrant has been executed, the defendant will usually appear right away before a judge at the Pasadena Courthouse located at 300 East Walnut Street, Pasadena, CA 91101 for his or her arraignment. At the arraignment, the defendant is formally informed of the charges against him or her. Bail would also be addressed at this point. In many cases, the prosecutor will make a motion pursuant to California Penal Code Section 1275 PC requiring that the source of any bail money be reviewed to keep the defendant from posting bails with funds that are the illegal proceeds of the theft or fraud charged.
After being arraigned, the defendant in a felony case would next return for an early disposition hearing or otherwise for a preliminary hearing. For misdemeanors, the matter would be set for a pretrial. For felonies, a preliminary hearing must be heard within 10 days of arraignment unless the defendant waives this time requirement. At the preliminary hearing, a judge in Pasadena will hear and review the prosecution's evidence and will rule whether or not there is probable cause to believe a crime was committed by the defendant. The defendant can cross-examine witnesses at the preliminary hearing, can call witnesses and can testify.
If the defendant is held to answer on felony charges, he or she would next appear for a felony arraignment at the Pasadena Courthouse where the defendant would have to enter a plea of guilty or not guilty in response to the felony information filed by the prosecution. Bail can be reargued at the felony arraignment. If the defendant enters a plea of not guilty, he or she must be given a trial within at least 60 days unless the defendant waives time and agrees to a continuance.
Prior to any trial date, there may be a number of pretrial hearings set. During these hearings the prosecutor and defense may work on plea negotiations. Additionally, these hearings are where many discovery issues and other pertinent issues are resolved. If the parties are unable to reach a resolution, the case would proceed to trial. Having an experienced Pasadena white collar crime defense attorney on your side during trial can make a huge difference to your case.
At trial, the prosecutor would have to prove the defendant's guilt beyond a reasonable doubt to a panel of 12 jurors selected from the general population. Both the prosecution and defense are given an opportunity to present witnesses and testimony and both sides are allowed a chance to argue their respective cases to the jury. For the defendant to be convicted, all twelve jurors must vote guilty. Similarly, for the defendant to be acquitted, all jurors must vote not guilty. If the jurors are unable to reach a consensus, the judge may have to find a hung jury and declare a mistrial. The case may or may not be retried.
If acquitted, the case ends for the defendant. If convicted, the defendant would have to appear for sentencing before the judge, at which point the punishment would be handed down. Defendants found guilty can file an appeal to have their case reviewed by a higher appellate court for procedural or legal errors that may have occurred.
Once probation has terminated in most Pasadena white collar cases, the defendant may be eligible for an expungement, in which the judge would vacate the guilty verdict and dismiss the case as dictated by California Penal Code Section 1203.4 PC.
If you or a loved one are being investigated for a white collar crime in Pasadena, it is critical that you consult with a skilled Pasadena White Collar Defense Lawyer right away. As a former Deputy District Attorney with over 14 years of prosecutorial experience, Pasadena White Collar Defense Attorney Michael Kraut knows how to effectively present and prepare defenses in white collar cases. Mr. Kraut previously prosecuted these cases as part of the elite Major Fraud Division and was also a Senior Trial Prosecutor at the Pasadena Courthouse, which has cemented his reputation in the Pasadena area as a highly effective attorney. Mr. Kraut has the expertise required to handle these types of charges and works diligently to ensure his clients receive the best defense possible.
For more information and to schedule your free consultation, contact Pasadena white collar crime law firm Kraut Criminal & DUI Lawyers located at 790 East Colorado Boulevard, 9th Floor, Pasadena, CA 91101. Mr. Kraut can be reached 24/7 at 888-334-6344 or 626-345-1899.