Beverly Hills Juvenile Crime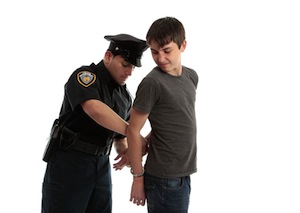 Being charged with a juvenile crime in Beverly Hills is often an immensely stressful experience that impacts the entire family. The consequences of a juvenile adjudication can be numerous, and are often unanticipated. These include the loss of driver's license or a delay in getting a driver's license for the minor, loss of employment, prevention from securing financial aid for college and even loss of public housing for entire families. The Los Angeles County Juvenile Court system hears cases involving minor defendants between the ages of 10 and 17. Juvenile cases from Beverly Hills would be heard at the Inglewood Juvenile Courthouse located at 110 East Regent Street, Inglewood, CA 90301.
Beverly Hills juvenile offenses can include the following crimes:
Beverly Hills Driving under the influence (DUI) - California Vehicle Code Section 23152(a) VC and California Vehicle Code Section 23152(b) VC
Beverly Hills Drug Possession - California Health and Safety Code Section 11350(a) H&S
Beverly Hills Possession of Alcohol by a Minor - California Business and Professions Code 25662 B&P
Any other felony or misdemeanor criminal offense
The penalties for a Beverly Hills juvenile offense depends on the crime charged and the record, if any, of the juvenile offender. There are many options available to juvenile judges, and a judge can place a minor on probation with numerous conditions, can order a minor to attend a probation camp, can impose custody time in a juvenile facility and if the minor has been charged as an adult, can sentence him or her to prison.
A minor can only be tried as an adult if the underlying crime they are accused of is a felony. Even with felony offenses, the District Attorney's office typically only opts to charge a minor as an adult where the underlying crime is particularly egregious or where the juvenile has a lengthy record. If charged as an adult, a minor can be sentenced to a prison sentence that would be served at a detention facility run by the California Youth Authority ("CYA"). The minor would be housed there until he or she turns 18, at which point the offender would be transferred to an adult prison to serve out the remainder of the sentence.
Before making the decision to charge a minor as an adult, the prosecutor will take many factors into consideration, including the following:
The severity of the crime committed, the juvenile's level of participation in its commission and whether the crime was merely attempted or completed.
If the juvenile displayed a high level of criminal sophistication.
Whether or not rehabilitation would be an effective alternative.
The minor's criminal record.
Minors are entitled to the same rights and protections under the law as adults, and it is important that an experienced Beverly Hills juvenile attorney is brought in to represent the youthful offender. In many cases, minors may have committed a criminal offense due to a mistake or uncharacteristic lapse of judgment. There are often situations where a minor is charged when he or she was part of a group in which another juvenile committed a crime. In these situations, a seasoned Beverly Hills attorney can intervene to help avoid a criminal filing altogether.
One thing that makes juvenile cases unique is that they can be dismissed at any point of the proceedings by the law enforcement agency, a juvenile intake officer, the prosecutor or the judge. In addition, prosecutors and judges in juvenile court are much more likely to be open to rehabilitative alternatives to conviction than their counterparts in adult court.
If a family member has been charged with a juvenile offense in Beverly Hills, it is imperative that the family consult with a Beverly Hills Criminal Defense Attorney who has extensive juvenile court experience as soon as possible. As a former Deputy District Attorney with over 14 years of professional experience, which included a rotation in juvenile court, Beverly Hills Criminal Defense Lawyer Michael Kraut has a strong background in handling juvenile cases. Because juvenile court operates under rules and practices distinct from those in adult court, it is very important to have an attorney with significant juvenile court experience. Mr. Kraut works tirelessly to ensure his juvenile clients get the best representation possible.
For more information about Beverly Hills juvenile crimes, and to schedule your free consultation, contact Beverly Hills Criminal Defense Attorney Michael Kraut at the Kraut Law Group located at 8484 Wilshire Boulevard, Suite 660B, Beverly Hills, CA 90211-3220. Mr. Kraut can be reached 24/7 at 888-334-6344 or 310-550-6935.