Sealing Arrest Records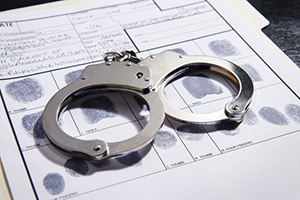 In California, individuals who have been arrested but not convicted of a crime may face ongoing consequences due to the lingering presence of their arrest records. An arrest history may show up on a variety of background checks, including for job applications, rental applications, or applications for higher education. However, California law provides a mechanism to mitigate these consequences through the process of sealing arrest records. Sealing an arrest record provides individuals who have been arrested with a fresh start and prevents their arrest record from controlling the rest of their lives.
Understanding Sealing an Arrest Record
Sealing arrest records is a legal procedure that allows individuals to restrict public access to their arrest records, effectively concealing them from most background checks. Unlike expungement, which applies to convictions, sealing arrest records focuses on cases where no conviction was obtained or where the charges were dropped or dismissed. The goal is to provide eligible individuals with the opportunity to move forward in life without the stigma and barriers associated with an arrest record.
Eligibility for Sealing an Arrest Record
In California, individuals may be eligible to seal their arrest records under specific circumstances. For example, if a person was arrested but never convicted (i.e., the statute of limitations has run and the crime cannot be prosecuted further; the charges were dismissed by the prosecuting agency; a person was acquitted of the crime; or a conviction occurred but the conviction was vacated or reversed on appeal), that person may petition to seal their arrest record. Also, a person can request that their arrest be sealed in the interest of justice if they do not exactly fit one of the above-mentioned criteria.
Process for Sealing an Arrest Record
An experienced criminal defense attorney such as Los Angeles criminal defense attorney Michael Kraut can seamlessly accomplish this technical and oftentimes difficult process on your behalf. The process involves filling out a petition to seal the arrest and filing the petition in the courthouse where the arrest was handled. Next, the prosecuting agency's office must be served with notice and a copy of all of the documents. This step allows the prosecution to review your request and provide any objections or arguments opposing the petition. Depending on whether you were arrested for a felony or for a misdemeanor, the prosecuting agency might be the District Attorney's Office or a local City Attorney's Office. You must also serve the arresting agency's office. Once your petition is filed, the court will schedule a hearing. You must attend the hearing to present your case and support your claim that your arrest should be sealed.
Benefits to Sealing an Arrest Record
Sealing arrest records in California offers several potential benefits. First and foremost, it provides individuals with a chance to protect their privacy and move forward without the stigma associated with an arrest. Sealed arrest records are generally not accessible to the public or employers conducting background checks, increasing employment and housing opportunities. Sealing arrest records empowers individuals to overcome barriers, pursue employment and housing opportunities, and embrace a brighter future free from the burden of a past arrest.
Ultimately, if you are arrested and fit the above-mentioned criteria for getting your arrest record sealed, it is absolutely critical that you discuss your case with a knowledgeable and aggressive criminal defense attorney as soon as possible. As a former Deputy District Attorney with over 14 years of prosecutorial experience, Los Angeles criminal defense attorney Michael Kraut has successfully sealed many arrest records and has offered his clients the opportunity for a second chance.
For more information about sealing your arrest record, and to schedule your free consultation, contact Michael Kraut at the Kraut Law Group located at 6255 Sunset Boulevard, Suite 1520, Los Angeles, CA 90028. Mr. Kraut can be reached 24/7 at 888-334-6344 or 323-464-6453.