Wire Fraud (18 U.S.C. § 1343)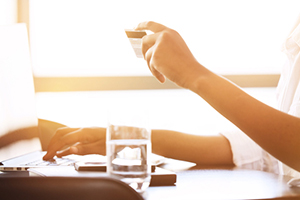 As technology advances seemingly from day to day, criminal activities perpetrated through that technology have taken on new dimensions. One of those crimes is wire fraud, which encompasses a wide range of fraudulent activities conducted through electronic communication channels. Wire fraud is considered a white collar crime, meaning it is a nonviolent offense that concerns money and fraud.
Definition of Wire Fraud
Wire fraud refers to a criminal act that involves using electronic communications, such as phone calls, emails, or online platforms, to devise schemes to defraud others. These schemes are designed to deceive people into providing money, goods, or sensitive information under false pretenses. Wire fraud typically involves elements of deceit, misrepresentation, or concealment of material facts. Perpetrators exploit the convenience and anonymity of electronic communication to carry out their fraudulent activities across state lines. Because the transactions occur across state lines, wire fraud is a federal crime and triggers federal jurisdiction.
Wire fraud falls under Title 18, Section 1343 of the United States Code, which criminalizes the use of interstate wires to execute fraudulent schemes. The offense carries severe penalties, including fines and imprisonment. The maximum sentence for wire fraud is 20 years in federal prison, while fines can reach up to $250,000 for individuals and $500,000 for organizations.
Examples of Wire Fraud
While wire fraud often involves financial scams, it can also encompass a wide range of activities. The typical types of scams that may come to mind when thinking of wire fraud might be identity theft, phishing, investment fraud, and online auction fraud. Furthermore, online fundraising sites such as GoFundMe are ripe for the potential that someone may commit wire fraud. For example, if a person claims that they suffered an injury and need donations to pay for their hospital bills, but never actually were injured and just pocket the money instead, they have committed wire fraud.
Proving Wire Fraud
To establish a wire fraud case, the prosecution must prove several key elements, including the existence of a scheme to defraud, intent to defraud, and the use of interstate wires during the execution of the fraud. This is critical because if a person lacks the specific intent to defraud, then the prosecution cannot make a case for wire fraud against that individual. For example, if a person unintentionally requested money from a friend via an online money transaction service and mistakenly put the wrong amount, they would not have the requisite intent to defraud and therefore could not be prosecuted for wire fraud.
The ever-evolving nature of wire fraud poses challenges for law enforcement agencies and regulatory bodies. Sophisticated techniques, including social engineering and hacking, make it extremely difficult to trace and apprehend perpetrators. Collaborative efforts between federal agencies, financial institutions, and cybersecurity experts are crucial in combating wire fraud effectively.
Ultimately, if you are arrested for having committed wire fraud, it is absolutely critical that you discuss your case with a knowledgeable and aggressive criminal defense attorney as soon as possible. As a former Deputy District Attorney with over 14 years of prosecutorial experience, during which time he worked to prosecute complex fraud cases, Los Angeles criminal defense attorney Michael Kraut understands the ins and outs and complexities of a wire fraud case. Mr. Kraut has vast experience in federal court and has successfully defended countless individuals who have been charged with white collar crimes.
For more information about wire fraud and other related fraud crimes, and to schedule your free consultation, contact Michael Kraut at the Kraut Law Group located at 6255 Sunset Boulevard, Suite 1520, Los Angeles, CA 90028. Mr. Kraut can be reached 24/7 at 888-334-6344 or 323-464-6453.