California Penal Code Section 463 PC: Looting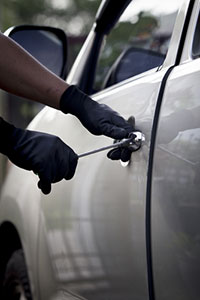 1. Definition and Elements of the Crime
During riots, natural disasters and other states of emergencies, there is always a risk that members of the public will take advantage of the chaos around them and will engage in theft and crime offenses. This happened in 1992 after the Rodney King verdict was announced and the entire city of Los Angeles was thrown into chaos. Many store owners suffered massive losses when looters stole all of their goods. Under California Penal Code Section 463 PC, the act of looting is a crime that can carry serious consequences for those convicted.
To prove that a defendant is guilty of looting, a prosecutor must be able to establish the following elements:
The defendant committed commercial burglary, grand theft, petty theft or grand theft of a firearm
During a state of emergency or local emergency.
The emergency can be natural, like an earthquake, flood or other natural disaster, or can be manmade like a riot or unlawful assembly.
2. Related Offenses
Other similar or related offenses include:
3. Examples
After winning a championship game, throngs of celebrating fans begin to riot in the streets around the sports arena. Fans begin smashing the windows of stores and stealing the items within. One of the revelers sees other people in an electronics store, so he goes inside and grabs a portable stereo. This man could be charged with looting as well as the underlying commercial burglary offense, because he broke into the store during a riot, which would be considered a manmade emergency, and committed a theft/burglary offense.
In another example, a town is devastated during a major earthquake and all roads and services are cut off. A man in desperation breaks into a local convenience store to take water, food and other necessities. This man probably would not be charged with looting under California Penal Code Section 463 PC, as he would have a strong necessity defense.
4. Defenses to Looting
As noted above, someone may have a valid defense to an allegation of looting if they committed the theft or burglary offense out of absolute necessity. In addition, if the underlying offense was not one of the ones specifically enumerated by statute, there would be no criminal liability for looting. That means that someone who fights in the streets during a riot could not be prosecuted for looting but could be prosecuted for another crime like battery, disturbing the peace, or participating in a riot.
5. Penalties
The penalties for looting depend on the underlying crime. Looting involving petty theft is a misdemeanor offense that can be punished by up to six months in jail and a minimum sentence of 90 days in jail. Looting associated with commercial burglary or grand theft is a "wobbler" offense that can be charged as either a felony or a misdemeanor, depending on the defendant's criminal record and the factual circumstances of the case. For both the felony and misdemeanor charges, there is a minimum jail sentence of 180 days. For the misdemeanor, the maximum jail sentence is one year and the maximum prison sentence for the felony is three years. Looting involving grand theft of a firearm is always a felony that can be punished by up to three years in prison.
6. Criminal Defense for Looting Cases
Looting is a serious offense that can result in harsh penalties and a criminal conviction on one's record. If you or someone you know are facing charges for looting, it is crucial that you speak with a reputable Los Angeles Criminal Defense Attorney right away. Los Angeles Criminal Defense Attorney Michael Kraut is a former Deputy District Attorney with over 14 years of prosecutorial experience. Mr. Kraut is highly regarded by judges, district attorneys and law enforcement officers as a tough, detail-oriented litigator who possesses a strong understanding of the law.
For more information about looting, and to schedule your free consultation, contact Los Angeles Criminal Defense Attorney Michael Kraut at the Kraut Law Group located at 6255 Sunset Boulevard, Suite 1520, Los Angeles, CA 90028. Mr. Kraut can be reached 24/7 at 888-334-6344 or 323-464-6453.