Legal Defense Necessity
California Legal Defenses: Necessity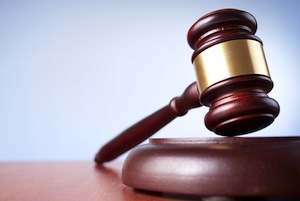 Under the Legal Defense of Necessity, a person may be not guilty of a criminal offense if it can be shown that the only reason they committed the crime was because it was necessary and there were no other options available to prevent a greater harm.
In order to establish a Necessity Defense, a defendant must be able to establish that:
The criminal act was committed in order to prevent significant bodily harm
There was no viable legal alternative available
The act did not create a more serious danger
The defendant actually believed that the act was necessary
Such belief was reasonable
And the defendant did not cause or substantially contribute to the emergency situation.
An example may occur in a scenario in which two friends are drinking in a remote location and one of the men suddenly has a heart attack. Knowing that an ambulance or other means of transportation would be unavailable or too slow, the first man drives his friend to the nearest hospital despite the fact that his blood alcohol level is above 0.08 percent. If this man was charged with Driving Under the Influence pursuant to California Vehicle Code Section 23152(b) VC, he could legitimately argue that his impaired driving was a necessary act taken to save his friend's life. A prosecutor, judge or jury may take into account the emergency situation that existed and forgive the crime of impaired driving due to the necessity to save the life of another.
The Defense of Necessity is similar to the California Duress Defense, in that both involve engaging in criminal activity to prevent a greater harm.
Successfully asserting a Necessity defense requires the assistance of a skilled Los Angeles Criminal Defense Attorney. Los Angeles Criminal Defense Attorney Michael Kraut is highly effective at arguing appropriate defenses to prosecutors and juries alike. Asserting defenses such as the Necessity defense requires precise legal knowledge that can only be gained through years of courtroom experience. Mr. Kraut is a former Deputy District Attorney with over 14 years of prosecutorial experience who is highly regarded by prosecutors and law enforcement alike as a knowledgeable and tenacious legal advocate.
For more information about the Necessity Defense, and to schedule your free consultation, contact Los Angeles Defense Attorney Michael Kraut at the Kraut Law Group. Mr. Kraut can be reached 24/7 at 888-334-6344 or 323-464-6453 or by setting up an appointment at his office located at 6255 Sunset Boulevard, Suite 1520, Los Angeles, CA 90028.