California Penal Code Section 192(a) PC: Voluntary Manslaughter
1. Definition and Elements of the Crime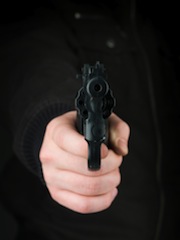 There may be situations where a person intentionally causes the death of another but the offense is not considered murder under California Penal Code Section 187 PC. In these circumstances, the killing may have been intentional, but not premeditated and was committed in the heat of passion. In these instances, a charge of Voluntary Manslaughter pursuant to California Penal Code Section 192(a) PC may be applicable. Voluntary manslaughter can also be charged for incidents in which a death is caused by a defendant's reckless disregard for human life.
The crime of voluntary manslaughter contains the following elements:
The defendant committed an act that caused the death of another person
When the defendant acted, he or she unlawfully intended to kill someone
At the time the person was killed the suspect did not have premeditation or malice aforethought, and:
He or she acted without lawful excuse or justification
Additionally, voluntary manslaughter can occur when:
The defendant intentionally committed an act that caused the death of another person
The natural consequences of the act were dangerous to human life
At the time the defendant acted, he or she knew the act was dangerous to human life
The defendant deliberately acted with conscious disregard for human life
He or she acted without lawful excuse or justification.
2. Examples
The classic example of voluntary manslaughter is a man who comes home and catches his wife in bed with another man and then kills both of them in a fit of rage. Clearly, this was not a planned or premeditated killing and lacked the required "malice aforethought" necessary to support a murder charge. However, this man could be convicted of voluntary manslaughter as the killing was intentional.
Another example involves a man who is out hunting despite the fact he is intoxicated. The man shoots at what he thinks is a deer but is actually another hunter who was not wearing reflective clothing. Voluntary manslaughter would be the appropriate charge, as the man acted with a conscious disregard for human life when he performed a dangerous act, but did not act with "wanton disregard" or "reckless indifference" as required in murder charges.
3. Related Offenses
Other similar or related offenses include:
4. Defenses to Voluntary Manslaughter
A defendant is permitted to use deadly force to protect himself or another person if they reasonably believe that their life or safety or the life or safety of another is in danger. In these circumstances, a valid self defense claim would exist.
If the voluntary manslaughter resulted from the defendant's mental illness, there may be a valid insanity defense, as the defendant may not have had a full awareness of his or her actions and the consequences of them.
5. Penalties
Someone convicted of voluntary manslaughter can be sentenced to up to 11 years in prison, which is significantly less than the 15 years to life that can be imposed for a murder conviction. In addition to the prison sentence, penalties can include restitution to the victim's family, significant court fines, the loss of gun ownership rights and community service or community labor requirements.
Voluntary manslaughter is potentially a "strike" offense under California's Three Strikes Law that could be used to enhance penalties on any subsequent convictions.
6. Criminal Defense for Voluntary Manslaughter Cases
If you or a loved one have been charged with or are under investigation for voluntary manslaughter, it is very important that you speak about your case with a knowledgeable and experienced Los Angeles Criminal Defense Attorney right away. Los Angeles Criminal Defense Attorney Michael Kraut is a former Deputy District Attorney with over 14 years of prosecutorial experience who previously served as a senior-level trial prosecutor. Mr. Kraut has handled cases of this nature from the prosecution and defense perspectives and knows how to effectively approach and defend these types of cases. Mr. Kraut is highly respected throughout the court system as a tough and passionate defender of his clients' rights.
For more information about voluntary manslaughter charges, and to schedule your free consultation, contact Los Angeles Criminal Defense Attorney Michael Kraut at the Kraut Law Group located at 6255 Sunset Boulevard, Suite 1520, Los Angeles, CA 90028. Mr. Kraut can be reached 24/7 at 888-334-6344 or 323-464-6453.