Legal Defense Unconsciousness / Involuntary Intoxication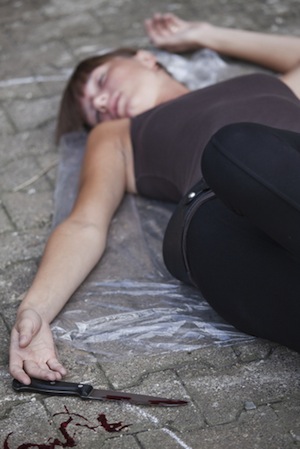 California Legal Defenses: Unconsciousness / Involuntary Intoxication
It is a longstanding legal principle in California that someone should not be guilty of committing a crime if they were not conscious of their actions. In situations where involuntary intoxication or some other factor rendered a person unable to control their actions, they may have a valid Legal Defense for whatever conduct may have been committed while unconscious.
Involuntary intoxication occurs when a person unwittingly consumes drugs or alcohol and subsequently becomes intoxicated. This is different from voluntary intoxication, in which a person intentionally sets out to get drunk or high. While the result may be the same in either scenario, those who fall victim to involuntary intoxication may have a valid legal defense against any crime they commit while in an intoxicated state. However, a person who voluntarily drinks or takes drugs may not use this defense.
Involuntary Intoxication as a defense may be asserted in prosecutions for Drunk in Public in violation of California Penal Code Section 647(f) PC. This crime requires that a defendant be "willfully drunk" in order to be criminally liable. Therefore, if someone accidentally and unknowingly drank spiked punch or were unwittingly fed a marijuana brownie, they would have a valid defense if they cause a scene in public, block a public byway, or otherwise violate the Drunk in Public statute.
Voluntary Intoxication may be taken into account in determining a person's mental state and the degree of criminal liability, but it is never a complete. Therefore if someone is arrested and charged with DUI in violation of Californian Vehicle Code Section 23152(a) VC or California Vehicle Code Section 23152(b) VC, they cannot claim as a defense that they were too drunk to realize their actions if they purposefully got drunk, unless they were drugged without their knowledge.
There are other forms of unconscious actions that may clear a person of criminal liability besides involuntary intoxication. Sleepwalking and seizures are examples of unconscious behavior that may in some instances result in criminal acts being committed (i.e. someone having a seizure strikes another person). In these cases, the Unconsciousness defense would apply.
As one can imagine, claiming involuntary intoxication or unconsciousness as a defense is often met with scrutiny and even disbelief by law enforcement, prosecutors, judges and jurors. Because of this, it is important to have a skillful and experienced Los Angeles Criminal Defense Attorney representing you in court. Los Angeles Criminal Defense Attorney Michael Kraut is a former Deputy District Attorney with over 14 years of prosecutorial experience who is highly respected throughout the court system. Because of the key relationships he has forged through his years of practice, Mr. Kraut is able to credibly and forcefully assert the best defense possible in fighting for his clients' rights.
For more information about the Unconsciousness/Involuntary Intoxication Defense, and to schedule your free consultation, contact Los Angeles Defense Attorney Michael Kraut at the Kraut Law Group located at 6255 Sunset Boulevard, Suite 1520, Los Angeles, CA 90028. Mr. Kraut can be reached 24/7 at 888-334-6344 or 323-464-6453.