Beverly Hills Prostitution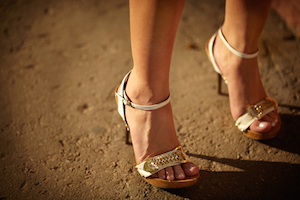 The law defines a Beverly Hills prostitution offense pursuant to California Penal Code Section 647(b) PC as the act of exchanging sexual acts or favors for money or other consideration; or soliciting another person to engage in such a transaction.
To be convicted of committing prostitution in Beverly Hills, the prosecution would have to establish that:
The defendant agreed to perform a sexual or lewd act in exchange for money or something else of value.
One can also be convicted under California Penal Code Section 647(b) PC for soliciting a prostitute. To prove that a defendant is criminally liable, a prosecutor would have to prove the following elements:
The defendant asked another person to perform a sexual act or a lewd act.
When the defendant made this request, he or she intended on engaging in this act with the other party.
AND the defendant's communication was received by the other party.
The touching of another person's genitals, buttocks or female breast with the purpose of achieving sexual arousal or gratification for either party is what is considered to be a "lewd act" under the prostitution statute.
In Beverly Hills and West Hollywood, officers and deputies from the Beverly Hills Police Department and the Los Angeles County Sheriff's Department will set up sting operations intended to ensnare those who engage in prostitution as well as those looking to hire prostitutes. Undercover officers will pose as prostitutes and arrest any individuals who attempt to solicit sex or lewd acts from the officer.
Law enforcement agencies will also post ads on popular adult services websites posing as prostitutes and will respond to ads posted by prostitutes. These online sting operations typically result in several arrests of people looking to engage in or solicit prostitution.
A person who has been charged with a prostitution offense stemming from a law enforcement sting operation may have a valid entrapment claim if the undercover unit was too forceful in pressuring a suspect into committing an illegal act. If the defendant can show that the undercover officer crossed the line in inducing him or her to commit a crime, the case may ultimately be dismissed.
A charge under California Penal Code Section 647(b) PC is a misdemeanor. Prosecution of Beverly Hills prostitution offenses would be handled by a Deputy District Attorney from Los Angeles County District Attorney's Office. The case would be heard by a judge at the Airport Courthouse, located at 11701 South La Cienega Boulevard, Los Angeles, CA 90045. Someone convicted of prostitution can be sentenced to up to six months in jail. A judge can also require an AIDS test in addition to counseling or education and steep fines.
When the defendant has a prior prostitution conviction on his or her record, a second conviction would result in a minimum 45 day jail sentence. On a person's third prostitution conviction, the mandatory jail time increases to 90 days. When the prostitution crime occurred in a vehicle that was parked within 1,000 of a private home, the defendant's driver's license can be suspended for a 30 day period. The sentencing judge may allow a restricted license that would permit the defendant to drive to and from work.
There are a host of charges related to prostitution with which a person can also be charged. Pimping and pandering are both felony offenses under California Penal Code Section 266h PC and California Penal Code Section 266i PC respectively. Someone who is convicted of either offense can potentially be sentenced to serve up to six years in prison. Providing assistance or supervision to a prostitute can expose someone to criminal charges under California Penal Code Section 653.23 PC. This charge is typically levelled against people who provide ancillary assistance to prostitutes, such as drivers, bodyguards and managers. Conviction of this misdemeanor offense is punishable by up to six months in jail.
If you have been arrested for a prostitution offense in Beverly Hills, it is very important that you consult with a Beverly Hills Criminal Defense Attorney right away. As a former Deputy District Attorney with over 14 years of prosecutorial experience, Beverly Hills Criminal Defense Lawyer Michael Kraut knows how to effectively defend clients charged with prostitution offenses. Mr. Kraut understands the embarrassing nature of charges like this and can appear in court on behalf of his clients so they do not have to.
For more information about Beverly Hills prostitution offenses, and to schedule your free consultation, contact Beverly Hills Criminal Defense Lawyer Michael Kraut at the Kraut Law Group located at 8484 Wilshire Boulevard, Suite 660B, Beverly Hills, CA 90211-3220. Mr. Kraut can be reached 24/7 at 310-550-6935.