California Penal Code Section 653.23 PC: Supervising Or Aiding Prostitution
1. Definition and Elements of the Crime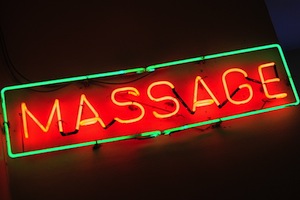 Law enforcement and legislators recognize that there are many people who profit off the crime of prostitution but who do not actually commit the offense. In many cases, people manage or supervise others who engage in prostitution and take a portion of their earnings. In order to go after these people, the legislature enacted California Penal Code Section 653.23 PC, which makes it a crime to supervise or aid a prostitute.
Under California Penal Code Section 653.23 PC, it is unlawful to do the following:
Direct, supervise, recruit or otherwise aid someone else in the commission of a prostitution offense OR
To collect or receive the proceeds earned from another person's act of prostitution.
The following situations can be considered as evidence that a defendant is guilty of aiding or supervising a prostitute:
Repeatedly speaking or communicating with a prostitute
Monitoring a prostitute
Engaging in conversation with pedestrians or motorists to solicit an act of prostitution with a prostitute
OR openly receiving money from another person engaging in prostitution.
2. Related Offenses
Related offenses include the following crimes:
Loitering for Prostitution - California Penal Code Section 653.22 PC
3. Examples
A man has a female friend who dances at private parties on the weekend for additional money. The man knows that the woman engages in acts of prostitution while at these parties. The woman needs a driver and someone to act as protection, so she asks the man if he will do this for her. The man agrees to help her and does this, but he refuses to take any money from the woman at the end of the night. This man could be charged with aiding or supervising a prostitute despite the fact that he received no money and was simply helping out a friend. The fact that he assisted her in committing an act of prostitution is enough to violate the statute.
In another example, a woman runs a massage parlor in town. While the parlor does offer legitimate massages, most of its profits come from acts of prostitution committed by the various masseuses working there. The woman who runs the massage parlor hardly ever comes to the business premises and is never there during work hours. This woman could be prosecuted for aiding or supervising prostitution because she profited from acts of prostitution carried out at her business.
In a third example, a man is drinking at a bar when a stranger sits beside him. The two men strike up a conversation and the stranger indicates that he is from out of town and wants to know where to find a prostitute. The man tells the stranger where the red light district is and directions on how to get there. This man would not be criminally liable for aiding or supervising a prostitute, as merely instructing someone where he can find a red light district is not enough to violate the statute.
4. Defenses to Supervising or Aiding Prostitution
There may be situations in which a person aids or assists in prostitution unknowingly. An example of this would be someone who regularly receives money from another person without knowing that the money was earned via prostitution. In these cases, the defendant would have a valid mistake of fact defense.
5. Penalties
Supervising or aiding a prostitute is a misdemeanor offense that is punishable by up to six months in jail and a $1,000 fine.
6. Criminal Defense for Supervising or Aiding Prostitution
If you have been charged with supervising or aiding a prostitute it is imperative that you discuss your case with a Los Angeles Criminal Defense Lawyer as soon as possible. Los Angeles Criminal Defense Attorney Michael Kraut is a former Deputy District Attorney with over 14 years of prosecutorial experience who has extensive experience in both prosecuting and defending cases like this. Mr. Kraut understands the stigma that charges of this nature can carry and is able to make all court appearances on his behalf of his clients to save them the embarrassment of personally appearing in court.
For more information about supervising or aiding prostitution, and to schedule your free consultation, contact Los Angeles Criminal Defense Lawyer Michael Kraut at the Kraut Law Group located at 6255 Sunset Boulevard, Suite 1520, Los Angeles, CA 90028. Mr. Kraut can be reached 24/7 at 888-334-6344 or 323-464-6453.