California Penal Code Section 647(b) PC: Prostitution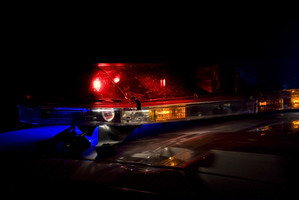 1. Definition and Elements of the Crime
While commonly referred to as "the world's oldest profession," prostitution is a criminal offense in California committed by those on both sides of the transaction. Under California Penal Code Section 647(b) PC, it is unlawful to engage in or solicit prostitution.
In order to prove a defendant engaged in prostitution, the prosecutor must establish the following:
The defendant willfully engaged in sexual intercourse or a lewd act with someone else in exchange for money or other compensation
A lewd act means touching the genitals, buttocks, or female breast of either the prostitute or the customer with some part of the other person's body for the purpose of sexual arousal or gratification of either person.
To prove a defendant solicited prostitution, the prosecutor must establish the following:
The defendant requested that another person engage in an act of prostitution
The defendant intended to engage in an act of prostitution with the other person
The other person received the communication containing the request
Under the law, when a prostitute and a customer engage in sexual intercourse or lewd acts, both of them are engaged in an act of prostitution.
2. Related Offenses
Other similar or related offenses include:
Lewd Conduct - California Penal Code Section 647(a) PC
Supervising or Aiding a Prostitute - California Penal Code Section 653.23 PC
Loitering to Commit Prostitution – California Penal Code Section 653.22 PC
3. Examples
A man is driving along late at night when he sees an attractive woman walking by herself. The man passes by a few times and then pulls over in front of the woman. The woman asks the man what he wants. The man indicates that he is looking for sex and is willing to pay the woman $100. The woman reveals herself be an undercover police officer and the man is arrested. This man could be charged with soliciting a prostitute under California Penal Code Section 647(b) PC.
In another example a man meets a woman at a bar and immediately hits it off with her. When the bar closes, the woman suggests going back to the man's hotel room, to which he agrees. The man and woman have sex in his hotel room. When they are finished, the woman reveals that she is a prostitute and demands to be paid. The man does not want any trouble so he quietly pays the woman. The man is not criminally liable for prostitution in this scenario as he did not willfully engage in prostitution at the time the act occurred.
4. Defenses to Prostitution
There may be situations in undercover sting operations conducted by law enforcement where an officer becomes too aggressive and pushes a suspect into engaging in behavior or activity they would not normally be inclined to commit. In these situations, there may be a valid entrapment defense.
5. Penalties
Prostitution is a misdemeanor offense that is punishable by up to six months in jail and costly court fines for a first offense. In addition, this is an offense that can cause serious damage to marriages, employment opportunities and reputations. If the defendant has one prior prostitution conviction, he or she must be sentenced to a minimum of 45 days in jail. For a third prostitution conviction, the minimum jail requirement is 90 days. If the prostitution offense involved a car and occurred within 1,000 feet of a home, the defendant's driver's license can be suspended for 30 days.
6. Criminal Defense for Prostitution Cases
If you or a loved one have been charged with prostitution, it is crucial that you speak with a Los Angeles Criminal Defense Attorney immediately. Los Angeles Criminal Defense Lawyer Michael Kraut is a former Deputy District Attorney with over 14 years of prosecutorial experience who has extensive experience in defending people charged with prostitution offenses. Mr. Kraut understands the sensitive nature of the charges and is able to appear in court on his clients' behalf to spare them having to appear publicly on these charges. In many cases, Mr. Kraut is able to get his clients into diversion programs that can prevent a criminal conviction altogether.
For more information about prostitution offenses, and to schedule your free consultation, contact Los Angeles Criminal Defense Attorney Michael Kraut at the Kraut Criminal & DUI Lawyers located at 6255 Sunset Boulevard, Suite 1520, Los Angeles, CA 90028. Mr. Kraut can be reached 24/7 at 888-334-6344 or 323-464-6453.