Prostitution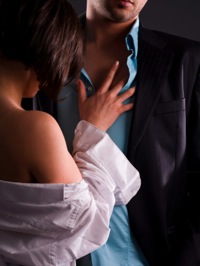 Los Angeles Prostitution Crimes Defense Lawyer
Prostitution, pandering or pimping and solicitation are considered sex crimes that may be filed as either a felonies or misdemeanors in the State of California. Prostitution is defined as when one person receives payment in money or anything else of value for any sexual act, including sexual intercourse. Pimping is defined as any person soliciting acts of prostitution or pandering on behalf of another.
If you have been charged with a prostitution or pimping and pandering offense in Los Angeles, Riverside, San Bernardino, or Orange County, it is important that you seek the services of a criminal defense attorney with extensive experience handling these cases. If you have been cited or arrested for this offense in the Los Angeles or Southern California area, call Michael Kraut. Mr. Kraut understands the serious nature of this offense, how best to defend you, and how to resolve your case without you going to jail. Mr. Kraut has extensive knowledge of the law and the legal system. He has developed excellent relationships with law enforcement and law officials throughout the Los Angeles and Southern California.
For more information about the various ways to handle a prostitution case, and to schedule your free consultation, contact Michael Kraut at the Kraut Law Group. Mr. Kraut can be reached 24/7 at 888-334-6344 or 323-464-6453.