Petitioning for Removal from the Sex Offender Registry in California: A Legal Guide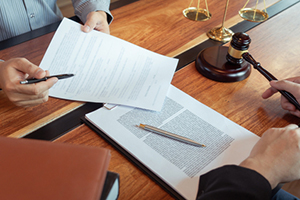 A person who has been convicted of a sex offense and has served their time in jail or state prison still face a collateral consequence well beyond serving their sentence. In most states, including California, they must register as a sex offender with the Department of Justice. Being listed on the sex offender registry can have severe and long-lasting consequences for individuals in California. It can significantly impact personal and professional opportunities, restrict housing options, and curtail the ability to rebuild one's life. However, under certain circumstances, individuals may be eligible to petition for removal from the sex offender registry.
Understanding the Sex Offender Registry in California
The California Sex Offender Registry is a public database that lists individuals convicted of certain sex offenses. It is maintained by the California Department of Justice and provides public access to information about registered sex offenders residing in the state.
Eligibility for Petitioning for Removal
California law provides a mechanism for individuals to petition for removal from the sex offender registry, but it is important to note that not everyone is eligible. Generally, eligibility requirements include the following:
Completion of the sentence: To be eligible for removal from the sex offender registry, individuals must have completed their sentence, including any probation or parole requirements.
Compliance with registration requirements: Compliance with all registration requirements is crucial. This includes regular updates of personal information, residing at the registered address, and reporting any changes or updates within the required timeframe.
Eligible offenses: Certain offenses, such as violent or serious felonies, may not be eligible for removal from the registry. Tier I and Tier II offenders may always file a petition for termination from the sex offender registry; however, only in very specific circumstances may Tier III offenders file the petition.
The Petitioning Process
A person currently on the registry must file a petition pursuant to Penal Code section 290.5. The petition should establish your eligibility. It is also important to provide evidence that demonstrates your rehabilitation, compliance with registration requirements, and a low risk of reoffending. This may include evidence of completed counseling or treatment programs, employment history, community involvement, and testimonials from professionals or community members.
Before filing the petition with the court, it must be served on the police agency responsible for maintaining your registration and the prosecuting agency. You must get a proof of service for each of these agencies and attach those to the petition you file with the court.
The court will then review the petition and may schedule a hearing to evaluate the merits of your request. Following the hearing, the court will make a decision. If the court grants your petition, you will be removed from the sex offender registry. However, if the court denies your petition, you may have the option to appeal the decision.
Petitioning for removal from the sex offender registry in California is a complex and nuanced process. It is absolutely crucial to consult with an experienced criminal defense attorney if you want to be removed from the sex offender registry. As a former Deputy District Attorney with over 14 years of prosecutorial experience, Los Angeles criminal defense attorney Michael Kraut has defended many clients who have been charged with sex crimes. Mr. Kraut has successfully petitioned for his clients' removal from the sex offender registry.
For more information about removing yourself from the sex offender registry, and to schedule your free consultation, contact Michael Kraut at the Kraut Law Group located at 6255 Sunset Boulevard, Suite 1520, Los Angeles, CA 90028. Mr. Kraut can be reached 24/7 at 888-334-6344 or 323-464-6453.