Penal Code Section 647(a) PC
Penal Code Section 647(a) PC – Lewd Conduct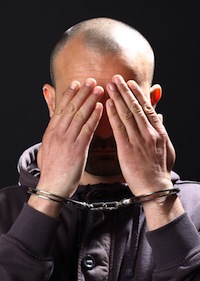 The vast majority of arrests for lewd conduct pursuant to California Penal Code Section 647(a) involve undercover "sting" operations targeting gay men. These sting operations employ undercover officers situated in public locations such as parks and public restrooms.
Under the statute, an individual has violated Penal Code Section 647(a) PC when he or she "solicits anyone to engage in or engages in lewd or dissolute conduct in any public place or in any place open to the public or exposed to public view." The courts have held that for a prosecution under section 647(a) PC to hold up, five factors must be established: (1) the defendant willfully engaged in touching his or her own or another's genitals, buttocks, or breast (female); (2) The defendant did such touching with the intent to arouse or sexually gratify his or herself or the other person, or to annoy/offend the other person; (3) At the time, defendant was in a public place or a place open to the public or to public view; (4) At the time of the conduct, someone else who could be offended was present and (5) the defendant knew or had reason to know that this other party was present.
California courts have provided a broad definition as to what constitutes a "public place." Areas such as booths in adult theaters and bookstores, cars parked on a public street and massage parlors have all qualified as "public places" for the purpose of the statute. Typically, police conduct sting operations in parks and public restrooms.
The officers involved generally attempt to make eye contact with individuals targeted by the sting. Because there is a fine line between what constitutes entrapment, officers must be very careful in their words and/or actions during the sting operations. Generally, these undercover officers try to do anything possible to get the target of the sting to act expose him or herself and act inappropriately. Often, the behavior of the undercover officer may "cross the line" and a valid entrapment defense could be viable.