Pasadena Forgery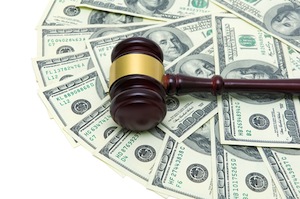 One of the more common white collar crimes charged by prosecutors in Pasadena is the crime of forgery in violation of California Penal Code Section 470 PC. It is often the case that the forgery crime alleged is very simple, however the resulting loss can be so extensive that prosecutors from the Pasadena Branch Office of the Los Angeles County District Attorney's Office will aggressively go after defendants charged with these types of offenses.
There are a number of different ways that a person can commit a Pasadena forgery offense. The following actions are considered acts of forgery and could expose a defendant to criminal liability:
Signing the name of someone else without that person's permission
Forging another person's signature or seal on an official document
Making unauthorized changes to official legal documents such as wills, property transfers, court orders or other similar items.
Altering, counterfeiting, falsifying or otherwise changing checks, bonds, bank notes, money orders, lottery tickets, stock certificates, deeds, leases, contracts or other official documents
The prosecution would have to establish that the defendant committed one of the acts listed above and that he or she did so with the specific intent to defraud another person or organization.
In many cases, the person accused of forgery has fraudulently signed a name to a document with the specific intent to gain some sort of benefit. In the vast majority of cases, the benefit involved is financial in nature; such as trying to forge a name on a check or unlawfully falsifying a will. In many cases, forgery allegations arise in conjunction with Pasadena elder abuse charges when a person is accused of signing a will, trust or other conveyance on behalf of an elderly person.
A forgery crime is not considered to be completed until the forged or counterfeited item is uttered or passed off to another person or entity. That means that a person who signs the name of another on a check or other official document does not commit the crime of forgery until he or she tries to cash the check or otherwise pass it off. Thus, a defendant can only be charged with attempted forgery where he or she did not try to deposit or cash a forged check.
While check forgery offenses have historically encompassed most of the forgery cases filed in Pasadena, this has changed as technology has developed. Fraud offenses involving credit cards can also be charged as violations of the forgery statute. In this context, a forgery offense can occur when a credit card slip or receipt is signed with another person's name. In these cases, the defendant can also be charged with a Pasadena credit card fraud offense in addition to forgery.
To prove a forgery offense, prosecutors will typically rely on testimony from the victim in addition to handwriting experts who may be called in to show how a signature has been forged.
It was previously the case that all forgery offenses were "wobblers" that could be charged as either felonies or misdemeanors. Under the recently passed Proposition 47, all forgery offenses involving an amount of money less than $950 would be considered misdemeanor offenses. If convicted, a defendant could be sentenced to a maximum of one year in jail in addition to numerous terms and conditions of probation. The defendant would be required to repay any amount stolen to the victim.
If the amount in question exceeds $950, the forgery offense would be considered a "wobbler." The prosecutor could file the offense as either a felony or a misdemeanor. If charged as a felony, the defendant could potentially be sentenced to serve up to three years in prison if convicted of the Pasadena forgery offense.
If you or a loved one are under investigation or have been charged with a Pasadena forgery offense, it is critical that you consult with a Pasadena Criminal Defense Attorney right away. As a former Deputy District Attorney with over 14 years of prosecutorial experience, Pasadena Criminal Defense Lawyer Michael Kraut is highly adept at defending those who have been charged with forgery and other white collar crimes. In many cases, Mr. Kraut's early intervention can lead to criminal charges being declined or significantly reduced.
For more information about Pasadena forgery offenses, and to schedule your free consultation, contact Pasadena Criminal Defense Lawyer Michael Kraut at the Kraut Criminal & DUI Lawyers located at 790 East Colorado Boulevard, 9th Floor, Pasadena, CA 91101. Mr. Kraut can be reached 24/7 at 626-345-1899.