Los Angeles Theft Crimes – Frequently Asked Questions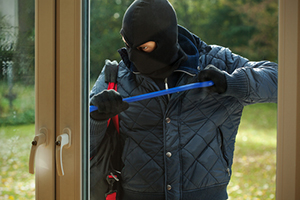 Theft crimes in the Los Angeles region can range from misdemeanor shoplifting charges to complex felony thefts involving millions of dollars in losses. As a result, many people arrested for a theft crime or accused of theft often have many questions about this area of the law. The following are some of the questions asked frequently regarding theft crimes in Los Angeles.
Q: "What Is the Statute of Limitations on Theft?"
One of the most frequently asked questions regarding theft crimes is what is the statute of limitations on a theft offense. The statute of limitations is the time in which a prosecutor can legally file criminal charges against someone. If charges are filed beyond the statute of limitations, they are subject to a motion to dismiss for lack of jurisdiction.
For all misdemeanors, including the most common theft crimes of petty theft in violation of Penal Code Section 484(a) and shoplifting pursuant to Penal Code Section 459.5, the statute of limitations is one year. Misdemeanor theft is a theft in which the value of the goods or items taken is $950 or less. This means that the prosecutor has only one year from the date of the offense to file criminal charges in court.
Felony theft charges are more complicated. While most felonies have a statute of limitations of three years, Courts in California have found that "theft crimes" are considered to be " fraud " and thus carry a four-year statute of limitations. In addition, for theft and fraud offenses the statute of limitations does not begin until the discovery of the offense. This can often occur years after the actual crime occurred. In many cases, intricate and complicated embezzlement or fraud crimes are only not uncovered until years later and in these cases the statute of limitations would not begin to run until the crime is "discovered." In addition, the statute of limitations is often extended when the theft or fraud is considered to be part of a larger "course of conduct" extending for months or even years.
Q: "If I Have a Civil Settlement, Can I Still Be Prosecuted?"
In some theft cases, a person can be charged criminally with theft or a theft-related crime and can also be sued civilly by the complaining party. People often believe that if they settle the civil suit and pay damages, then they are immune from prosecution. This is not correct. There is nothing preventing prosecutors from pursuing theft charges against someone even when they have paid back the victim or have settled a civil case. In fact, offering to settle a case to avoid criminal charges may itself be considered illegal conduct. Many people who are caught embezzling from their employers believe that paying back the money can prevent a criminal filing. However, this is not the case and in many cases the statements and admissions made to the employer or other party can be used against the accused in a subsequent criminal action.
Q: "What Are the Potential Consequences of a Theft Charge?"
The criminal penalties for theft crimes vary widely. Some theft crimes are misdemeanors in which the defendant may qualify for a judicial diversion that would result in the case ultimately being dismissed. However, some grand theft, fraud and embezzlement cases involve millions of dollars of losses and can result in length prison sentences and enhancements for those convicted. Theft is considered a " crime involving moral turpitude " and a non-citizen who is convicted can face deportation, exclusion of admission into the United States or denial of naturalization.
If you or someone you know have been accused of or charged with a theft crime, it is imperative that you consult with a knowledgeable Los Angeles Criminal Defense Attorney as soon as possible. Michael Kraut is a former Deputy District Attorney with over 14 years of prosecutorial experience who previously served in the elite major fraud unit of the Los Angeles County District Attorney's Office. In many cases, Mr. Kraut's early involvement in a theft case or investigation has led to charges being dropped or significantly reduced.
For more information about theft cases, and to schedule your free consultation, contact Michael Kraut at the Kraut Law Group located at 6255 Sunset Boulevard, Suite 1520, Los Angeles, CA 90028. Michael Kraut can be reached 24/7 at 888-334-6344 or 323-464-6453.