Los Angeles Alcohol Crimes – Frequently Asked Questions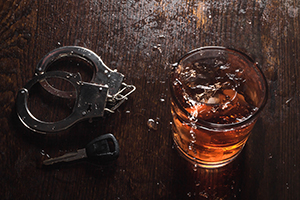 While it is legal for adults who are 21 or over to use and consume alcohol, there are a number of alcohol crimes that are frequently charged in the Los Angeles area. Convictions can carry significant collateral consequences and the following are some of the more frequently asked questions regarding alcohol-related crimes.
Q:

"Can the Judge Order Me Not to Drink While My Case is Pending?"
When a person is charged with an alcohol related crime, such as public intoxication under Penal Code § 647(f) or DUI pursuant to Vehicle Code § 23152, the judge may require that the defendant abstain from alcohol as a condition of "OR release." A judge has the ability to set reasonable conditions of OR ("being released on one's own recognizance"), and if the judge is concerned that the defendant's drinking may be problematic or may pose a threat to the defendant's wellbeing or to the public, the bench officer may impose conditions including that the defendant abstain from alcohol while the case is pending.
In some cases, the judge may also order the defendant to attend Alcoholics Anonymous meetings and in the most serious cases, the judge can require that the defendant wear a SCRAM device. This device is an electronic anklet that monitors the skin for alcohol secretions. If the defendant consumes alcohol, the SCRAM device will alert probation or the Court of the violation.
In the most severe cases, the judge may order that the defendant enroll in and attend an alcohol treatment program. This may be the cases for defendants with multiple prior DUI convictions or for those who are accused of DUI causing injury or even death.
Q:

"Is Intoxication a Defense to Alcohol Related Crimes?"
The law distinguishes between "voluntary intoxication," where a person voluntarily consumed alcohol and then may have committed an offense due to their state of intoxication, and "involuntary intoxication," where a person is drugged or unwittingly consumes drugs or alcohol and then commits a crime.
A person's voluntary consumption of alcohol is not a defense to a subsequent alcohol-related crime he or she is later involved in. However, if the defendant was drugged and any drinking or drug use was not voluntary, courts and prosecutors may take this into consideration and may be willing to significantly reduce or even dismiss alcohol-related cases entirely.
Q: "What Type of Collateral Consequences do Alcohol Crimes Carry?"
A conviction for an alcohol-related offense may trigger an administrative investigation or license suspension with State or Federal licensing agencies. In particular, professions such as doctors and nurses, pilots and attorneys are very concerned about alcohol related crimes and may take action against the licensee's professional license if he or she is convicted of a crime involving alcohol. This is typically separate from the criminal process in court, however what happens with the court case is critical.
If you or a loved one have been arrested for an alcohol crime, it is crucial that you speak with an experienced Los Angeles Criminal Defense Attorney as soon as possible. Michael Kraut is a former Deputy District Attorney with over 14 years of prosecutorial experience who understands how to effectively defend those charged with alcohol-related offenses. Mr. Kraut understands that these types of convictions can cause serious problems for people with professional licenses or who will be seeking a professional license in the future, and works hard to ensure his clients get the absolute best defense possible.
For more information about alcohol crimes, and to schedule your free consultation, contact Michael Kraut at the Kraut Law Group located at 6255 Sunset Boulevard, Suite 1520, Los Angeles, CA 90028. Michael Kraut can be reached 24/7 at (888) 334-6344 or (323) 464-6453.