Effective Witness Examination Strategies at a Criminal Trial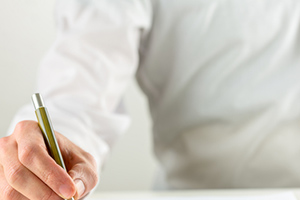 Effective witness examination is a crucial skill that can make a significant difference in the outcome of a trial. Understanding the methods of examining a witness, as outlined in California Evidence Code sections 760-764 and Federal Rules of Evidence Rule 611, is essential.
Methods of Witness Examination in California
In California, witness examination methods are defined under Evidence Code sections 760-764. These methods include:
Direct Examination: Per section 760, during direct examination, attorneys typically ask open-ended questions to their own witnesses. This method allows the witness to narrate their account of events or provide information without leading questions.
Cross-Examination: Per section 761, cross-examination generally involves questioning witnesses called by the opposing party. On cross-examination, attorneys typically aim to impeach the credibility of these witnesses or elicit information that supports their case.
Leading Questions: Per section 767, leading questions are those that suggest the answer or prompt a specific response. These questions usually call for a yes or no answer. They are typically not allowed during direct examination but are permitted during cross-examination and with hostile witnesses.
Using Leading Questions on a Hostile Witness
Section 767 allows for leading questions to be used during cross-examination and when dealing with hostile witnesses. A hostile witness is one who demonstrates a lack of willingness to cooperate with the examining attorney.
For example, a defense attorney may ask the victim of a theft crime, "isn't it true that you have a prior conviction for perjury?" The victim replies, "I don't recall." Because the witness is clearly uncooperative, the defense attorney can then ask a leading question, such as, "isn't it true that you were convicted of perjury in 2015?"
Boundaries of Cross-Examination
Cross-examination is a critical part of trial strategy for criminal defense attorneys. While it allows for thorough questioning of witnesses called by the opposing party, there are boundaries that must be respected. Attorneys should avoid asking questions that are outside the scope of direct examination or that seek to introduce irrelevant or prejudicial information.
For example, in a robbery trial, the prosecution's witness testifies about the defendant's physical appearance and clothing during the incident. During cross-examination, the defense attorney should refrain from asking questions about the witness's personal life or unrelated matters, as it would be considered outside the scope of the direct examination.
Court Intervention in California
In some cases, the court may need to intervene to protect witnesses from undue embarrassment, harassment, or to maintain decorum in the courtroom. Evidence Code Section 765 grants the court discretion to control the mode of interrogation.
For example, on cross-examination, the prosecutor repeatedly asks a defense witness in an embezzlement case about their extramarital affair, which has no relevance to the case. The witness becomes visibly distressed and uncomfortable. In this situation, the court may intervene and instruct the defense attorney to refrain from pursuing this line of questioning, as it is intended to embarrass or harass the witness.
Methods of Witness Examination in Federal Courts
In federal criminal trials, witness examination is governed by Rule 611 of the Federal Rules of Evidence. This rule states that cross-examination should be limited only to matters of direct examination and matters affecting the witness's credibility, and that leading questions should not be used on direct examination unless it is with a hostile witness or an adverse party.
Court Intervention in Federal Courts
This rule also empowers the court to exercise reasonable control over the mode and order of examining witnesses and presenting evidence to avoid undue delay, prevent waste of time, or protect witnesses from harassment or undue embarrassment.
For example, in a federal drug trafficking trial, the defense attorney repeatedly asks the prosecution's key witness about their previous addiction issues, which are unrelated to the current case. The witness becomes visibly upset. The court may intervene and instruct the defense attorney to cease questioning on this irrelevant topic, protecting the witness from undue embarrassment.
If you have been charged a crime, it is critical that you discuss your case immediately with a knowledgeable and aggressive criminal defense attorney as soon as possible. As a former Deputy District Attorney with over 14 years of prosecutorial experience, Los Angeles criminal defense attorney Michael Kraut is incredibly effective at examining witnesses and has a unique understanding of the rules about examining witnesses and eliciting favorable testimony.
For more information about the criminal justice process, and to schedule your free consultation, contact Michael Kraut at the Kraut Law Group located at 6255 Sunset Boulevard, Suite 1520, Los Angeles, CA 90028. Mr. Kraut can be reached 24/7 at (888) 334-6344 or (323) 464-6453.