Pasadena Marijuana Offenses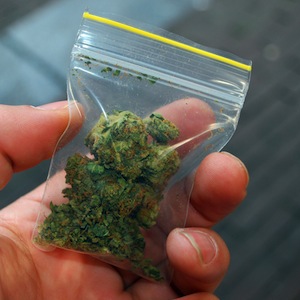 Even though California has relaxed restrictions on marijuana cultivation and use in recent years, many Pasadena marijuana offenses are still considered crimes under state and federal law. Like other Pasadena drug crimes, conviction can potentially result in significant jail or prison sentences. Some of the more common marijuana offenses in Pasadena include the following:
If a person is caught with less than 28.5 grams (1 ounce) of marijuana in Pasadena, the offense is now an infraction that is punishable by a $100 fine. If the person is in possession of one ounce or more, he or she could be charged with a misdemeanor offense that carries a maximum penalty of six months in jail. Defendants charged with these offenses can enter a diversion program under Proposition 36 which would help them avoid a criminal conviction on their record.
Possession of marijuana for sale is always a felony in violation of California Health & Safety Code Section 11359 H&S regardless of the amount of marijuana sold. Pasadena law enforcement officers do not have to actually witness a sale to arrest someone for this offense. In some cases, circumstantial evidence like possession of large amounts of marijuana, baggies, scales or large amount of cash may be used to support a charge of felony possession for sale against a defendant. Under California law it is illegal to sell, transport or distribute marijuana. Those convicted of this offense can be sentenced to a prison term of up to four years. If the defendant did not sell, but only transported or gave away a small (under one ounce) amount of marijuana, he or she could be charged with a misdemeanor.
Under Proposition 215, which was enacted via voter initiative in 1996 and codified in California Health and Safety Code Section 11362.5 H&S, certain patients who have valid prescriptions from licensed doctors may possess marijuana and grow a limited number of marijuana plants. This marijuana can only be used by the patient and cannot be sold or given away to another person who does not possess a valid prescription for medicinal marijuana.
While someone may be authorized to possess and use marijuana, it is always a crime to drive while under the influence of marijuana in Pasadena. Law enforcement officers have become skilled at recognizing drivers who are under the influence of marijuana. They widely use Drug Recognition Enforcement ("DRE") officers who have received special training in recognizing the signs of drug impairment. Those who are found to be driving under the influence of marijuana can be charged with Driving Under the Influence in violation of California Vehicle Code Section 23152(a) VC. While the marijuana allegation alone would not trigger an administrative DMV driver's license suspension, any defendant convicted of DUI would automatically have his or her driving privileges suspended.
If you have been charged with a marijuana offense in Pasadena, it is critical that you consult with a skilled Pasadena Criminal Defense Lawyer right away. As a former Deputy District Attorney with over 14 years of prosecutorial experience, Pasadena Criminal Defense Attorney Michael Kraut knows how to effectively fight marijuana criminal charges. As part of the Los Angeles County District Attorney's Office, Mr. Kraut was assigned to prosecute major felonies at the Pasadena Courthouse. Mr. Kraut is respected throughout the Pasadena area as a highly skilled attorney known for his abilities in the courtroom and grasp of the law.
For more information about Pasadena marijuana offenses, and to schedule your free consultation, contact Pasadena Criminal Defense Lawyer Michael Kraut at the Kraut Law Group located at 790 East Colorado Boulevard, 9th Floor, Pasadena, CA 91101. Mr. Kraut can be reached 24/7 at 888-334-6344 or 626-345-1899.