Insurance Crimes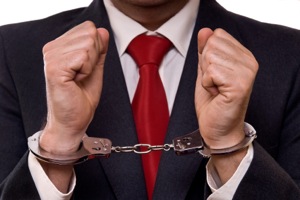 Insurance companies are often the target for fraud offenses and as a result these companies have invested a great deal of resources into creating internal investigation departments to detect and prevent insurance fraud. Local district attorney offices often have units dedicated to prosecuting individuals for insurance-related crimes. The following offenses include some of the insurance crimes that are frequently charged in Los Angeles.
In California, all drivers are required to carry automobile insurance and these types of policies are the most common form of insurance in existence. As a result, there is a high rate of auto insurance fraud. In some cases, a driver may fake damage to his or her car or arrange for his or her car to be taken by someone else in order to collect on the policy. In other cases, innocent people may be targeted by criminals who stage accidents in order to collect on the driver's insurance. In either case, the insurance company will typically investigate any claim where fraud is suspected and may refer the case for criminal filing. There are dedicated auto insurance fraud units in many District Attorney offices and these offenses are taken very seriously. This is a felony level offense and those convicted can be sentenced to prison for up to three years, in addition to having to repay the insurance company for any damages incurred.
In many cases, doctors and other medical professionals are paid by insurance companies to provide services in addition to receiving compensation from government programs such as MediCare and MediCal. There has been an increase in incidents of health insurance fraud. In these cases, the healthcare professional may be accused of billing insurers for unnecessary services or for services that were not performed, double billing work, billing for emergency services that were not provided and falsifying medical records. In many cases, a healthcare professional will learn about an active investigation after law enforcement serves a warrant to examine their patient files and billing records. Health insurance fraud is a very serious offense and those convicted can face significant jail or prison sentences, expensive court fines and a potential loss of one's medical license.
3. Unemployment Insurance Fraud
In California, unemployment insurance is governed by the Employment Development Department ("EED"). This department pays unemployment benefits to those who have lost their jobs. The department takes unemployment insurance fraud very seriously and will fully investigate suspected offenders. This may include unemployment recipients who continue to submit claims for benefits despite having other sources of income or those who make false claims about their status in order to continue receiving payments.
Defendants can also include employers who make false statements regarding why an employee was terminated in order to avoid having to pay unemployment insurance benefits. Unemployment insurance fraud is typically a felony offense that can result in significant jail or prison sentences for those convicted. In addition, defendants convicted of this offense would be expected to repay any amounts paid to them that they were not entitled to receive.
4. Workers Compensation Insurance Fraud
Workers compensation is a private insurance policy that employers are required to pay into and which will compensate workers who are injured and cannot work. Workers compensation fraud is illegal under California Insurance Code Section 1871.4 and those convicted can face prison or jail sentences in addition to being required to repay any funds that were improperly paid out.
Workers compensation insurance fraud can include falsely trying to collect benefits for an injury that did not occur on the job, falsely claiming an injury in order to collect benefits, continuing to collect benefits after an injury has healed and the defendant is able to work, helping someone else commit fraud, or making false statements to medical professionals regarding the nature and extent of an injury.
If you or someone you know are under investigation for an insurance crime, it is critical that you consult with a Los Angeles Criminal Defense Lawyer immediately. As a former Deputy District Attorney with over 14 years of prosecutorial experience, Los Angeles Criminal Defense Attorney Michael Kraut is highly effective at representing clients accused of committing insurance crimes.
For more information about Los Angeles insurance crimes, and to schedule your free consultation, contact Los Angeles Criminal Defense Lawyer Michael Kraut at the Kraut Law Group located at 6255 Sunset Boulevard, Suite 1520, Los Angeles, CA 90028. Mr. Kraut can be reached 24/7 at 888-334-6344 or 323-464-6453.