Los Angeles Computer Searches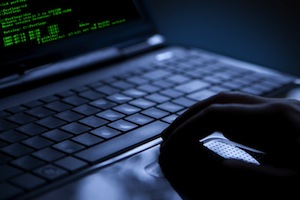 When conducting a criminal investigation, law enforcement officers are often eager to access a suspect's computer to see if there is evidence of criminal conduct in the hard drive. Evidence found on a suspect's computer can be critical in many white collar crimes and computer crimes investigations. In recent years, law enforcement agencies have hired numerous computer forensic experts to assist in conducting these searches. However, law enforcement cannot simply take and search anyone's computer and can only conduct these searches under certain circumstances. The rules pertaining to computer searches apply to desktop computers and their hard drives, laptop computers and their hard drives, external hard drives and tablet computers.
The majority of computer and hard drives searches are conducted after the police have obtained a search warrant authorizing the search. In order to get a search warrant, the investigating officer must present an application to a judge for signing. The judge must determine based on the officer's application and affidavit whether there is probable cause to believe that a felony offense has been committed and that it is likely that the search will produce evidence relating to the commission of the crime. The warrant must be specific and must list the devices and/or files to be searched and what evidence is sought. If the search includes computers, hard drives or files that were not listed in the warrant or has produced evidence not described in the warrant, the search may be considered invalid.
There is a "plain view" exception that would apply to certain computer searches. If the officer notices material or files on a computer that are obviously incriminating, this evidence could be considered searchable. For example, if the police are searching a computer in connection with a white collar offense and come across a file labelled "child porn," they would be entitled to access this file and the evidence found could be used against the owner of the computer.
If the police do not have a search warrant, they would be allowed to search a person's computer or hard drive if that person or if the owner of the computer consents to the search. A person's employer can consent to a search of that person's work computer. In addition, consent can be given by anyone who reasonably appears to the officer to have the authority to give consent, such as a spouse, roommate or family member. Consent must be given freely and voluntarily. A person's consent may be called into question when he or she is threatened by the police or if the police falsely tell the person that they have a warrant to search the computer in order to get the person to consent to the search.
In addition, police and customs officials are entitled to search the computer or hard drive of any person who is crossing an international border, regardless of whether the person is a United States citizen or not. The search can be conducted whether or not there is reason to believe that the computer contains evidence of a crime.
In many cases, the police may seize a person's computer as evidence, but may not search the computer unless they have either a warrant or the owner's consent. The computer and hard drive may be kept in evidence. The defendant may need to obtain an order from the Court in order to have his or her computer released.
If you have been charged with a crime or have had your work or personal computers seized, it is critical that you speak with a Los Angeles Criminal Defense Attorney right away. Los Angeles Criminal Defense Lawyer Michael Kraut is a former Deputy District Attorney with over 14 years of prosecutorial experience who is highly skilled at litigating complex search and seizure issues.
For more information about Los Angeles computer searches, contact Los Angeles Criminal Defense Attorney Michael Kraut at the Kraut Law Group located at 6255 Sunset Boulevard, Suite 1520, Los Angeles, CA 90028. Mr. Kraut can be reached 24/7 at 888-334-6344 or 323-464-6453.