California Vehicle Code Section 40508 VC: Failure To Appear
1. Definition and Elements of the Crime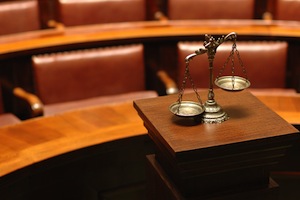 Those arrested or cited for minor offenses are usually not held in custody but instead are trusted to show up to court on a specified date. Many people do not realize that willfully violating a written promise to appear in court is a criminal offense under California Vehicle Code Section 40508 VC that can result in a misdemeanor conviction.
To prove a defendant is guilty of failure to appear, a prosecutor must be able to establish the following elements:
The defendant received a citation
In connection with that citation, the defendant signed a written promise to appear in court or received a lawfully granted continuance of his promise to appear
AND the defendant willfully failed to appear in court.
Someone commits an act willfully when he or she does it willingly or on purpose. It is not required that he or she intended to break the law.
It does not matter whether the defendant was found guilty of the Vehicle Code violation originally alleged.
2. Related Offenses
Other similar or related offenses include:
Contempt of Court – California Penal Code Section 166 PC
3. Examples
A man is cited for drinking in a motor vehicle in violation of California Vehicle Code Section 23221 VC. He signs and is given a notice to appear with a future court date, however he forgets all about the court date and fails to appear in court on the scheduled date. This man could be charged with failure to appear in violation of California Vehicle Code Section 40508 VC.
In another example, a man is arrested and released after signing a promise to appear in court for his arraignment. The day before the court appearance date, the man is involved in a serious car accident and is taken to the hospital, where he spends a week in the ICU. He subsequently misses his court date. This man would not be criminally liable under California Vehicle Code Section 40508 VC because he had a legitimate excuse for not appearing in court. He would have to be sure to provide proof of his hospital stay.
A man is stopped by police for a vehicle code violation that he believes is bogus. He subsequently does not appear in court for his arraignment and is charged with failure to appear. He eventually appears in court to take care of his charges and the judge agrees that the original charge lacks merit and dismisses it. However, this man would still have to answer to the failure to appear charge, as the disposition of the original matter does not have any impact on the failure to appear.
4. Defenses to Failure to Appear
There are certain circumstances that would justify a defendant's non-appearance in court. If the defendant missed court because he or she was in jail, in the hospital or on active military duty, he or she would not be guilty of this offense. Additionally, if there were problems with the service of the notice to appear, or if defendant did not appear due to a late filing, he or she may not be criminally liable. Documentation is required for each of these circumstances.
5. Penalties
Failure to appear in court can be either a misdemeanor or an infraction. If charged as a misdemeanor, the defendant can be sentenced to jail and substantial court fines. If handled as an infraction, the court will typically assess a fine that is significantly higher than the one required for the underlying violation. In either case, failure to appear in court triggers a driver's license suspension that cannot be lifted until the defendant, or his or her representative, clears the matter in court.
6. Criminal Defense for Failure to Appear Cases
If you have missed a court date and have been charged with this offense, it is very important that you consult with a Los Angeles Criminal Defense Attorney right away. As a former Deputy District Attorney with over 14 years of prosecutorial experience, Los Angeles Criminal Defense Lawyer Michael Kraut is highly skilled at helping clients deal with warrants, license suspensions and criminal charges that may have been filed due to a failure to appear in court. Mr. Kraut is a dedicated advocate who ensures his clients receive the best legal defense possible.
For more information about failure to appear, and to schedule your free consultation, contact Los Angeles Criminal Defense Attorney Michael Kraut at the Kraut Criminal & DUI Lawyers located at 6255 Sunset Boulevard, Suite 1520, Los Angeles, CA 90028. Mr. Kraut can be reached 24/7 at 888-334-6344 or 323-464-6453.