Beverly Hills Drug Crimes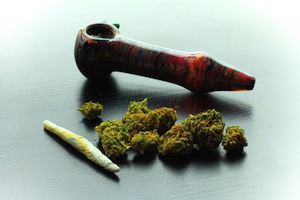 Those accused of possessing, selling, manufacturing or transporting illegal drugs in the Beverly Hills area may find themselves charged with one of several Beverly Hills Drug Crimes.
Just as Beverly Hills Domestic Violence offenses and Beverly Hills Theft Crimes are broad categories that cover a wide variety of criminal charges, Beverly Hills Drug Crimes can involve several different criminal offenses associated with various illicit substances. These can include cocaine, heroin, methamphetamines, MDMA (ecstasy), marijuana, crack cocaine and illegally possessed prescription medications like Oxycontin, Oxycodone, Vicodin and Xanax.
Potential charges include:
Beverly Hills Possession of a Narcotic – California Health and Safety Code Section 11350(a) H&S
Beverly Hills Possession for Sale of a Controlled Substance – California Health and Safety Code Section 11351 H&S
Beverly Hills Transportation for Sale of a Controlled Substance – California Health and Safety Code Section 11352(b) H&S
Beverly Hills Transportation of a Controlled Substance – California Health and Safety Code Section 11352(a) H&S
Beverly Hills Possession of Drug Paraphernalia – California Health and Safety Code Section 11364 H&S
Beverly Hills Sale or Furnish a Controlled Substance to a Minor – California Health and Safety Code Section 11353 H&S
A similar charge would be Beverly Hills Driving Under the Influence of Drugs under California Vehicle Code Section 23152(a).
The State of California is notorious for prosecuting more Drug Offenses than any other state in the U.S., and many of these prosecutions stem from drug arrests made in Beverly Hills, where law enforcement officers are keenly aware of drug use and trade occurring in the city's upscale bars and nightclubs. The punishment for Beverly Hills Drug Crimes can vary based on several factors, including the type and quantity of the drug involved, the criminal record of the defendant (if any) and whether the allegation is selling drugs or merely possessing them.
Most of the Beverly Hills Drug Crimes charges are felony-level offenses that are punishable by prison sentences, long term supervised probation, forced treatment and/or drug counseling, loss of driver's license, court fines and in some cases the defendant may have to register as a drug offender. Employers are often wary about hiring people with drug convictions on their criminal records and such convictions may limit future housing options as well. In addition, in cases in which law enforcement believe a person is involved in selling drugs, they may try to seize that person's property and assets even where there is no criminal conviction.
Depending on the charge, there are a variety of ways that a skilled Beverly Hills Criminal Defense Attorney can fight drug crime charges. Often, the search and/or arrest which prompted the discovery of illegal drugs was conducted without sufficient Probable Cause. The police are not entitled to stop and search someone without a legitimate reason and if a search is determined to be illegal, the resulting drug evidence that was discovered may be suppressed by the Court. An effective attorney can argue for suppression of evidence in a hearing pursuant to California Penal Code Section 1538.5 PC.
It is critical to speak with an experienced Beverly Hills Drug Crimes Attorney if you or a loved one is facing charges or is under investigation for a Beverly Hills Drug Crime. It may be possible to intervene before charges have been submitted for filing to show a detective or prosecutor that a large quantity of drugs were for personal use and not for sale, for example. This distinction could potentially save a person from spending years in prison. In addition, an attorney can help transition a client into early drug treatment or counseling options, which can help convince a prosecutor that the defendant is working to correct a drug addiction and should be spared a lengthy sentence.
As a former Deputy District Attorney with over 14 years of prosecutorial experience, Beverly Hills Drug Crime Attorney Michael Kraut has extensive experience in handling drug cases from both the prosecutorial and defense perspective. Mr. Kraut is widely respected throughout the court system as a tough litigator and a fierce defender of his clients' rights.
For more information about Beverly Hills Drug Crimes, and to schedule your free consultation, contact Beverly Hills Drug Crimes Attorney Michael Kraut at the Kraut Law Group located at 8484 Wilshire Boulevard, Suite 660B, Beverly Hills, CA 90211-3220. Mr. Kraut can be reached 24/7 at 888-334-6344 or 310-550-6935.
Client Reviews
He gave me the peace of mind that my DUI case was going to be resolved. He fought for what it was needed and helped me by answering all my questions. Mike is not an average attorney. He's a very experienced, honest and straightforward person that is there for you!
I hired Attorney Mike Kraut and I'm am so happy and grateful that I did! I was arrested for a DUI because my BAC level was over the .08 limit. I ended up getting a wet and reckless instead of a DUI. I still have to do some classes and I'm on probation, but I do not have a DUI on my record. If you have a DUI hire Attorney Kraut, he definitely knows his stuff!
There aren't enough positive words to write about Mike, but let me be clear that this is the only lawyer worth hiring in Los Angeles. Mike is professional, caring, and an absolute champion at winning in court.
Mike Kraut is not a typical lawyer. He is a straightforward person with a true heart and a sympathetic ear. He is also smart and connected and he cares about the people who seek out his help. He got my son out of a jam. He did it quickly and painlessly. I recommend Mike Kraut to anyone that needs his services.
Thank you Mike for helping my son.
Michael Kraut is a rock star lawyer. I was really happy and satisfied with the results I received from Michael and his team. A few months back I was being accused of a serious felony. Mike gave me sound legal advice and worked diligently to clear my name. Mike was great at always keeping me updated and returning calls. Great, great lawyer I cant say enough about this man!
How can I express how relieved and pleased I am with Michael's professional abilities to have my Felony brought down to a misdameanor to a possible dismissal with deferment. With his care my life has been turned around and cannot say how helpful he's been not only in my case but life. He, himself has changed how I view criminal lawyers. Thank you so much Michael!