Beverly Hills Credit Card Fraud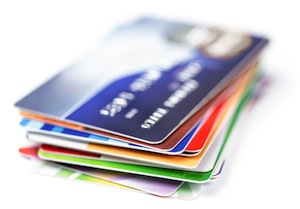 As credit cards have become the predominant means by which consumers conduct financial transactions, credit card fraud has similarly grown to become a major problem in the Beverly Hills area. In fact, one of the Beverly Hills white collar crimes most often charged by prosecutors is credit card fraud. These types of crimes cost victims millions of dollars each year and law enforcement professionals are always vigilant for people committing this offense.
Under the California Penal Code, a number of specific Beverly Hills credit card fraud offenses are covered, including the following:
Credit card fraud in Beverly Hills may involve multiple co-defendants involved in expansive schemes to defraud consumers and credit card providers or may simply involve a solitary use of another's credit card without that person's authorization. In many instances, credit card fraud cases are charged alongside Beverly Hills identity theft cases, as both statutes may be implicated.
Depending on the specific circumstances of the alleged credit card fraud offense, this is a crime that can be charged as a state offense by the Los Angeles County District Attorney's Office or can be charged in Federal Court by the United States Attorney's Office. Credit card transactions typically involve interstate commerce, which would thus expose this category of offenses to Federal jurisdiction. The Federal Bureau of Investigation ("FBI") investigates credit card fraud offenses and those convicted in Federal Court may face increased penalties, including lengthy prison sentences.
The California Penal Code credit card fraud offense is a "wobbler" crime that could be charged by prosecutors as either a felony or a misdemeanor. When filing criminal charges, a Deputy District Attorney from the Airport Branch Office of the Los Angeles County District Attorney's Office will weigh many different factors, such as the defendant's criminal history, the extent of the loss alleged, the defendant's level of involvement if part of a larger scheme and other relevant circumstances. Someone can be charged with Beverly Hills credit card fraud even where they did not use the card in question, but only possessed it.
Beverly Hills credit card fraud offenses are handled out of the Airport Courthouse, located at 11701 South La Cienega Boulevard, Los Angeles, CA 90045. If charged with a felony offense, the defendant can potentially be sentenced to serve up to three years in a California prison facility upon conviction. In addition, the defendant would have to repay the victim for any loss incurred, whether the victim is a bank or credit card provider or another person.
If charged as a misdemeanor, the maximum penalty that can be assessed is a year in county jail. A judge may impose several conditions of probation that the defendant would have to abide by. This would also include paying restitution to the victim.
If you or a loved one believe that you are being investigated for credit card fraud or have been charged with this crime, it is imperative that you discuss your situation with a skilled Beverly Hills Criminal Defense Attorney right away. Beverly Hills Criminal Defense Lawyer Michael Kraut is a former Deputy District Attorney with over 14 years of prosecutorial experience who previously handled white collar prosecutions as part of the District Attorney's elite Major Fraud Division. Mr. Kraut understands how these types of charges proceed and knows how best to fight them in court. Mr. Kraut works hard to ensure his clients receive the best representation possible.
For more information about Beverly Hills credit card fraud, and to schedule your free consultation, contact Beverly Hills Criminal Defense Attorney Michael Kraut at the Kraut Law Group located at 8484 Wilshire Boulevard, Suite 660B, Beverly Hills, CA 90211-3220. Mr. Kraut can be reached 24/7 at 310-550-6935.