Pasadena Warrants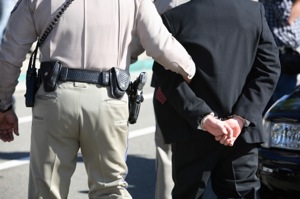 Judges at the Pasadena Courthouse, located at 300 East Walnut Avenue, Pasadena CA 91101, can issue two different types of warrants authorizing the immediate arrest of criminal defendants: arrest warrants and bench warrants.
1. Arrest Warrants in Pasadena
Arrest warrants are issued by a judge that authorizes local law enforcement officers to arrest an individual who has just been charged with a criminal offense. While some defendants are charged by citation and are given a date to return to court, others are apprehended via an arrest warrant. Arrest warrants typically go out on felonies and other more serious offenses, however there may be circumstances where a Pasadena judge signs off on an arrest warrant for a misdemeanor offense. In many cases, the person who is the subject of the arrest warrant may have no idea that the warrant has been issued or even that he or she was under suspicion for committing a crime. Thus the warrant may come as a complete surprise and a person may find themselves being arrested at their home or place of employment or during a routine traffic stop.
Usually, the defendant can post bail in order to be released. However, this bail amount may be excessive and there may be circumstances in which it is advisable to wait to appear in court for arraignment. At this time a skilled Pasadena criminal defense attorney can argue to have the bail amount significantly reduced or have his client released without the requirement to post bail and simply be released on his or her own recognizance.
For certain Pasadena theft and fraud offenses, the judge may require that any bail money posted by the defendant must be evaluated to ensure that the money did not come from the illicit proceeds of the alleged fraud or theft. This process can take a considerable amount of time and a defendant may remain in custody while this analysis is completed.
2. Bench Warrants in Pasadena
If the defendant already has an active case and either misses a court appearance or commits some other violation, a bench warrant may be issued. In many cases, there may be a very good explanation for missing the court date. The defendant may not have been properly notified of the court date or there may have been circumstances in which someone on probation inadvertently forgot to file a required completion certificate or pay their fines. In these situations, a bench warrant may be issued and the person can be arrested at any time and will have to remain in custody until they appear before a judge. When a defendant misses court and a bench warrant is issued, their driving license will automatically be suspended pursuant to California Vehicle Code Section 40508 VC.
In most cases, a savvy Pasadena criminal defense lawyer can appear in court on behalf of his clients who have an active bench warrant in order to have the warrant recalled and quashed. This may be necessary for defendants who are located far away and need to board a flight but cannot risk being picked up on the warrant. If the warrant was issued as the result of a minor mistake or other justifiable reason, the judge may be willing to recall the warrant without any additional consequences. An attorney can also ensure that the Department of Motor Vehicles is contacted as soon as the warrant has been recalled so that the driver can have his or her driving privileges restored.
If you think that you or a loved one may have an active arrest warrant or bench warrant, it is absolutely critical that you consult with a knowledgeable and experienced Pasadena Criminal Defense Lawyer as soon as possible. Pasadena Criminal Defense Lawyer Michael Kraut is a former Deputy District Attorney with over 14 years of prosecutorial experience who previously served as a Senior Trial Attorney at the Pasadena Branch Office of the Los Angeles County District Attorney's Office. Mr. Kraut is highly regarded by law enforcement personnel, prosecutors and judges in the Pasadena area and has successful fought warrants on behalf of his clients at the Pasadena Courthouse. Mr. Kraut understands how serious an active warrant can be and works hard to either remove or minimize the effects of the warrant.
For more information about Pasadena warrants, and to schedule your free consultation, contact Pasadena Criminal Defense Lawyer Michael Kraut at the Kraut Law Group located at 790 East Colorado Boulevard, 9th Floor, Pasadena, CA 91101. Mr. Kraut can be reached 24/7 at 626-345-1899.