Los Angeles White Collar Crimes - Frequently Asked Questions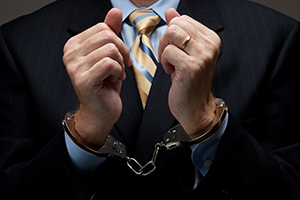 In Los Angeles, white collar crimes include a wide variety of criminal activity that are financially motivated and involve deceit or fraud. Law enforcement and prosecutorial agencies have specialized units dedicated to the detection and prosecution of white collar offenses, which can include fraud, embezzlement, grand theft, money laundering and identity theft. Many people who are concerned that they may under investigation for a white collar crime often have many questions. The following are some of the questions most frequently asked by those facing white collar investigations or prosecutions.
Q: "Are White Collar Crimes State or Federal Offenses?"
In many cases, a person who is concerned that he or she may be under investigation for a white collar crime often wonders whether their case will potentially be investigated or prosecuted at the State or Federal level. In fact, prosecutors and law enforcement at the County, State and Federal level can all be involved in the prosecution of white collar offenses.
Because many white collar crimes involve conduct involving interstate commerce or involves fraud committed against a Federal Agency, such as the Internal Revenue Service, or programs such as Medicare, many major white collar offenses are prosecuted in Federal Court. Federal prosecutors tend to pursue indictments in cases involving substantial financial losses or in extremely complex prosecutions involving multiple parties.
In California, white collar crimes can also be prosecuted by local District Attorneys, who often have specialized units dedicated to investigating and prosecuting white collar crimes. In addition, the California Attorney General's Office also can prosecute white collar crimes, especially in areas such as Insurance Fraud, State healthcare fraud or state tax fraud. Unlike Federal cases which are handled separately in United States Federal Court, both District Attorney and Attorney General cases are prosecuted in the local County Superior Court where the conduct has occurred.
Q: "Can I Post Bail if I am Charged With a White Collar Crime?"
Most criminal defendants are entitled to bail under the California Constitution and judges typically recognize that individuals accused of white collar crimes do not pose the same danger to the community as a person charged with a violent crime. However, under Penal Code § 1275, a prosecutor may request a "hold" on any funds posted to secure the release of someone charged with a white collar crime to ensure that the funds posted come from a legitimate source. This code section is intended to prevent people from using the proceeds of crime to get out of jail.
When there is a 1275 hold, there will typically be a hearing within days of a defendant's arraignment. The defense must provide evidence showing that funds being used for bail come from a legitimate source. Usually this will require the defense to show bank statements, paychecks or tax returns. Once the Court or District Attorney is satisfied that the source of funds is legitimate, the hold will be lifted and the defendant will be allowed to be released on bond.
Q: "What Are the Consequences of a White Collar Crime Conviction?"
White collar crimes can be charged as either felonies or misdemeanors. Typically, when there are extensive losses to the victim or cases involving sophisticated schemes, prosecutors are likely to pursue felony charges. Those convicted can be sentenced to prison and can be ordered to pay restitution to the victim for any stolen amounts. There are also enhancements that can increase penalties on white collar convictions. Under Penal Code § 186.11, if the crime involved two or more fraud related felonies and losses exceeded $100,000, the defendant can be sentenced to an additional five years in prison on top of the underlying sentence.
If you believe that you are under investigation for a white collar criminal offense, it is imperative that you speak with an experienced Los Angeles Criminal Defense Attorney immediately. As a former Deputy District Attorney with over 14 years of prosecutorial experience who previously served in the elite major fraud unit, Michael Kraut understands how to effectively defend those charged with white collar crimes.
For more information about white collar crimes, and to schedule your free consultation, contact Michael Kraut at the Kraut Law Group located at 6255 Sunset Boulevard, Suite 1520, Los Angeles, CA 90028. Michael Kraut can be reached 24/7 at 888-334-6344 or 323-464-6453.