Legal Defense Coerced and False Confessions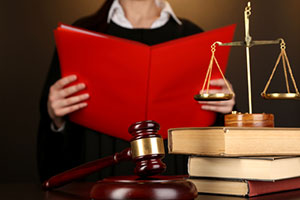 CALIFORNIA LEGAL DEFENSES: COERCED / FALSE CONFESSIONS
Confessions are often considered to be the most powerful and effective evidence against a criminal defendant. However, it may be shown that a particular confession was coerced by the police or was otherwise false. In these cases, showing that a confession was false or was produced by extreme police pressure is a Legal Defense that can often be effective if properly established.
While physical evidence and witness statements are valuable, police rely heavily on the confessions of defendants to convict people of criminal offenses. Once someone has admitted to committing a crime in their own words, it is much easier to prosecute and convict that person. There is a rule in criminal called the 'corpus cop out rule.' This means that you must have a crime that was committed and some nexus of fact to the confession. For example, if a person tells the police that they committed a murder but no body was found or person claimed missing then the prosecutor could not prove a case based solely on the confession.
To help secure confessions, police use a wide range of tactics, and have even been known to resort to illegal tactics. Police are trained in how to effectively interrogate suspects and taught a range of psychological tactics meant to elicit confessions under pressure. Additionally, police have been known to resort to illegal conduct, such as physically beating suspects or engaging in long-term interrogations that deprive suspects of sleep and food.
Many people in custody who find themselves interrogated by police are usually in an intensely stressful situation. Sometimes, people are willing to tell police whatever they want to hear, just to end the interrogation process. Other times, police falsely promise to release someone if they confess, which also can generate false confessions.
This can often be the case with Juvenile Crimes, in which the suspect may be young and afraid and highly susceptible to police interrogation tactics. Often, these suspects will confess under the false belief that doing so will help them go home faster. This is not usually the case. However, adults are equally known to give false confessions.
Challenging a Coerced or False Confession requires the assistance of an effective Los Angeles Criminal Defense Attorney. If a confession is shown to have been made as a result of illegal police tactics, an effective criminal defense attorney may be able to get that confession thrown out so it cannot be used against the Defendant. Additionally, a skilled defense attorney can help show a prosecutor, judge or jury why a confession was not reliable and should be ignored.
Los Angeles Criminal Defense Attorney Michael Kraut is a former Deputy District Attorney with over 14 years of prosecutorial experience who is highly skilled at mounting legal defenses and fighting all aspects of criminal charges. Mr. Kraut is highly respected by prosecutors and law enforcement as a fierce defender of his clients' rights who proactively fights cases even before they are charged. If you or a loved have been charged with a criminal offense in the Los Angeles area, it is critical that you contact Mr. Kraut immediately.
For more information about the Coerced or False Confessions, and to schedule your free consultation, contact Los Angeles Defense Attorney Michael Kraut at the Kraut Law Group. Mr. Kraut can be reached 24/7 at 888-334-6344 or 323-464-6453.