Legal Defense Mistake Of Fact
California Legal Defenses: Mistake Of Fact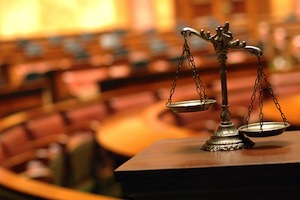 It is a well-known legal maxim that "ignorance of the law is not a defense." This means that not knowing a particular action is illegal does not relieve a person of criminal liability for that act. However, people who participate in a criminal activity as a result of a Mistake of Fact may have a valid Legal Defense if charged criminally.
If a defendant has an honest and reasonable mistake of fact regarding their behavior or actions, they may not have the required criminal intent to be held criminally liable.
One example involves allegations of Petty Theft pursuant to California Penal Code Section 484(a) PC. If a defendant reasonably and honestly believed that they owned a particular item or were retrieving it for its rightful owner, they would have an honest mistake of fact that could be raised if they were ever charged criminally with stealing that item. Theft involves intentionally depriving another of property or money, and if intent is not present, a crucial element of the crime cannot be proved.
Mistake of fact may also be used to lower a charge from a more serious charge to a lesser related charge. For example, if a person honestly believed that a person was being attacked and would be killed and they acted quickly to stop the violence by killing the perceived attacker they could be totally exonerated from criminal liability. However, if the person was not really attacking the person but was still killed, then the person would have their charges lowered from murder to manslaughter.
Mistake of fact defenses can be presented to law enforcement and prosecutors before charges have even been filed. Sometimes, if the appropriate prosecutorial agency understands that there was a legitimate mistake of fact, they may decline to file criminal charges altogether.
If you have been charged with or are under investigation for a criminal offense, it is critical that you consult with a knowledgeable Los Angeles Criminal Defense Attorney immediately. There may be an appropriate legal defense that can be raised to counter the charges against you. As a former Deputy District Attorney with over 14 years of prosecutorial experience, Los Angeles Criminal Defense Attorney Michael Kraut is highly experienced at identifying defenses and successfully raising them to counter criminal allegations. Mr. Kraut is regarded by prosecutors and law enforcement as a tough and knowledgeable litigator who presents the best defense possible for his clients.
For more information about the Mistake of Fact Defense, and to schedule your free consultation, contact Los Angeles Defense Attorney Michael Kraut at the Kraut Law Group. Mr. Kraut can be reached 24/7 at 888-334-6344 or 323-464-6453.