California Penal Code Section 278.5 PC: Child Abduction By Depriving Right To Custody Or Visitation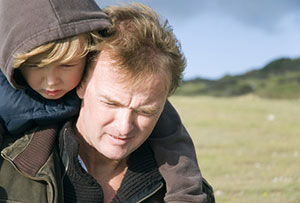 1. Definition and Elements of the Crime
While the crime of child abduction under California Penal Code Section 278 PC involves taking a child from his or her parent or legal guardian without claim of right, there may be instances where someone with a legal custody right to a child unlawfully interferes with another parent's custody or visitation rights. In these cases, someone can be charged with child abduction by violation of custody or visitation rights pursuant to California Penal Code Section 278.5 PC. This case is also commonly referred to as child detention.
To prove that a defendant committed this offense, the prosecutor must be able to establish the following elements:
The defendant maliciously took, enticed, kept, withheld or concealed a child
The child was under the age of 18
When the defendant did this, he or she maliciously deprived a lawful custodian of his or her right to custody or lawful right to visitation
The right to custody means the right to physical care, custody and control of a child under the law or pursuant to a court order. Visitation is the time ordered by a court granting someone access to a child.
As in all child abduction cases, it does not matter if the child resisted or consented to the defendant's action. A custody order obtained after the abduction of a child would not be a defense to charges of child abduction by depriving custody or visitation.
2. Examples
Following a divorce, a father is allowed to pick up his son on the weekends. After his ex-wife starts a new relationship with another man, the father begins to notice bruises on his son, who claims the new boyfriend is abusing him. When the weekend visit ends, the father refuses to return the son to an abusive environment. This father would probably not be charged with child abduction/violating custody rights because he did not act maliciously and only refused to return his son because of a legitimate fear for his son's physical safety. However, if this is the case, the father must report the incident to the proper authorities within 10 days under California Penal Code Section 278.7 PC.
In another example, a father is granted weekend visitation rights over his young son. At the end of the weekend, the boy becomes sad, and tells his father that he does not want to go back to the mother's home. The father keeps the boy one extra night. This man could be charged under California Penal Code Section 278.5 PC with child abduction because he violated the visitation order.
3. Related Offenses
Other similar or related offenses include:
4. Defenses to Child Abduction by Depriving Right to Custody or Visitation
If the child was not taken maliciously or if the person from whom the child was taken did not have a legal custody right over the child, the defendant would not be guilty of deprivation of custody. As discussed above, a parent may have a defense if he or she reasonably believed they were protecting the child from physical or emotional harm by violating custody/visitation, however there would be an additional requirement to report the suspected harm to authorities immediately.
Because this is an offense that may arise out of a bitter child custody dispute, it is highly susceptible to false accusations made by one parent against the other.
5. Penalties
Child abduction by deprivation of custody/visitation is a "wobbler" offense that can be filed as either a felony or a misdemeanor, depending on the factual circumstances of the case and the defendant's criminal history. If charged as a felony, a defendant can be sentenced to up to three years in prison.
6. Criminal Defense for Child Abduction by Depriving Right to Custody or Visitation Cases
If you have been accused of child abduction by depriving right to custody or visitation, it is crucial that you speak with an experienced Los Angeles Criminal Defense Attorney immediately. As a former Deputy District Attorney with over 14 years of prosecutorial experience, Los Angeles Criminal Defense Attorney Michael Kraut is highly experienced at both defending and prosecuting cases like this. Mr. Kraut understands that these cases often involve delicate or emotionally charged situations and works with prosecutors and law enforcement to make sure they understand all aspects of the case. Mr. Kraut is highly respected throughout the criminal justice system as a passionate advocate who fights hard for his clients.
For more information about child abduction by depriving right to custody or visitation, and to schedule your free consultation, contact Los Angeles Criminal Defense Attorney Michael Kraut at the Kraut Law Group located at 6255 Sunset Boulevard, Suite 1520, Los Angeles, CA 90028. Mr. Kraut can be reached 24/7 at 888-334-6344 or 323-464-6453.